Below you'll find a link to download your Printable Gift Tags for this fun little DIY Project.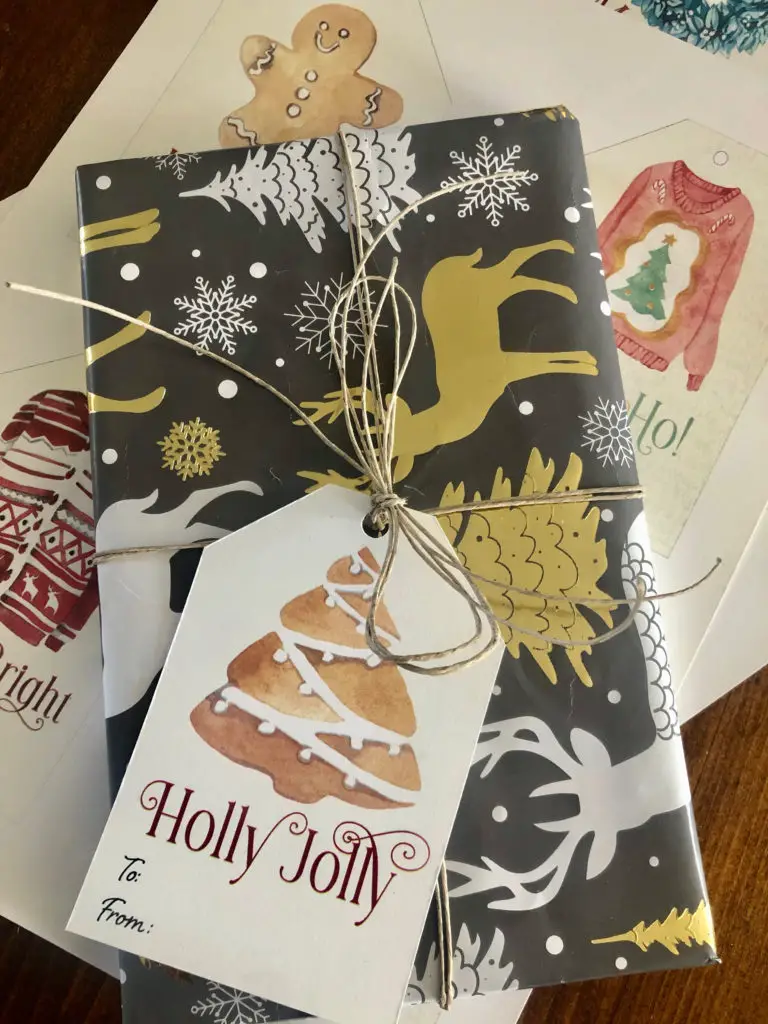 DIY Project Materials:
Cutting mat
X-acto Knife
8.5×11 Paper or Cardstock
The only thing I would really advise for this DIY Project is a decent cardstock, although any paper will work.
I've used this Neenah card stock from Amazon for several printed projects. This 110lb cardstock is very stiff but works great if you have a straight paper path on your printer (the tray at the back that folds down so the paper doesn't need to bend).
This 90lb Neenah card stock is a great all-around paper too. Stiff enough for tags and menus, but not too thick it cut or run through the average printer.
You can even print these on regular paper and glue them onto construction paper, for more of a home made feeling. This is also a really easy way for Kids to make their own, without using sharp knives.
I really hope you guys love these free printable gift tags for Christmas. I had a lot of fun designing them, and I hope to have more seasonal options soon, as well as some premium gift tags, for sale in our Etsy store
*These printables are in PDF format, Be sure to save them to your computer, or right click the link and "select save link as".