10 years ago we bought this buffet for our dining room. It's a very dark espresso colour as you can see which isn't a necessarily a bad thing if you have light flooring. We don't so we refinished the dining room buffet with Annie Sloan Chalk Paint in Pure White.
Refinished Furniture – Dining Room Buffet
We've had it sitting in our dining room for 2 years and after about a few months living here I pretty much decided it wasn't working in our current home with our dark flooring. 🙂
Split Finish – Top and bottom are different colours.
We chose Annie Sloan Chalk Paint  in Pure White
for the bottom and left the top in the natural expresso finish for this Refinished Dining Room Buffet.
Split finishes can be beautiful and I wanted to try to leave the top of the buffet in the dark espresso colour as the piece is still in very good condition.
Annie Sloan Chalk Paint in Pure White is what I decided on. It took two coats for the coverage I wanted. I distressed it quite a bit using 220 grit sandpaper.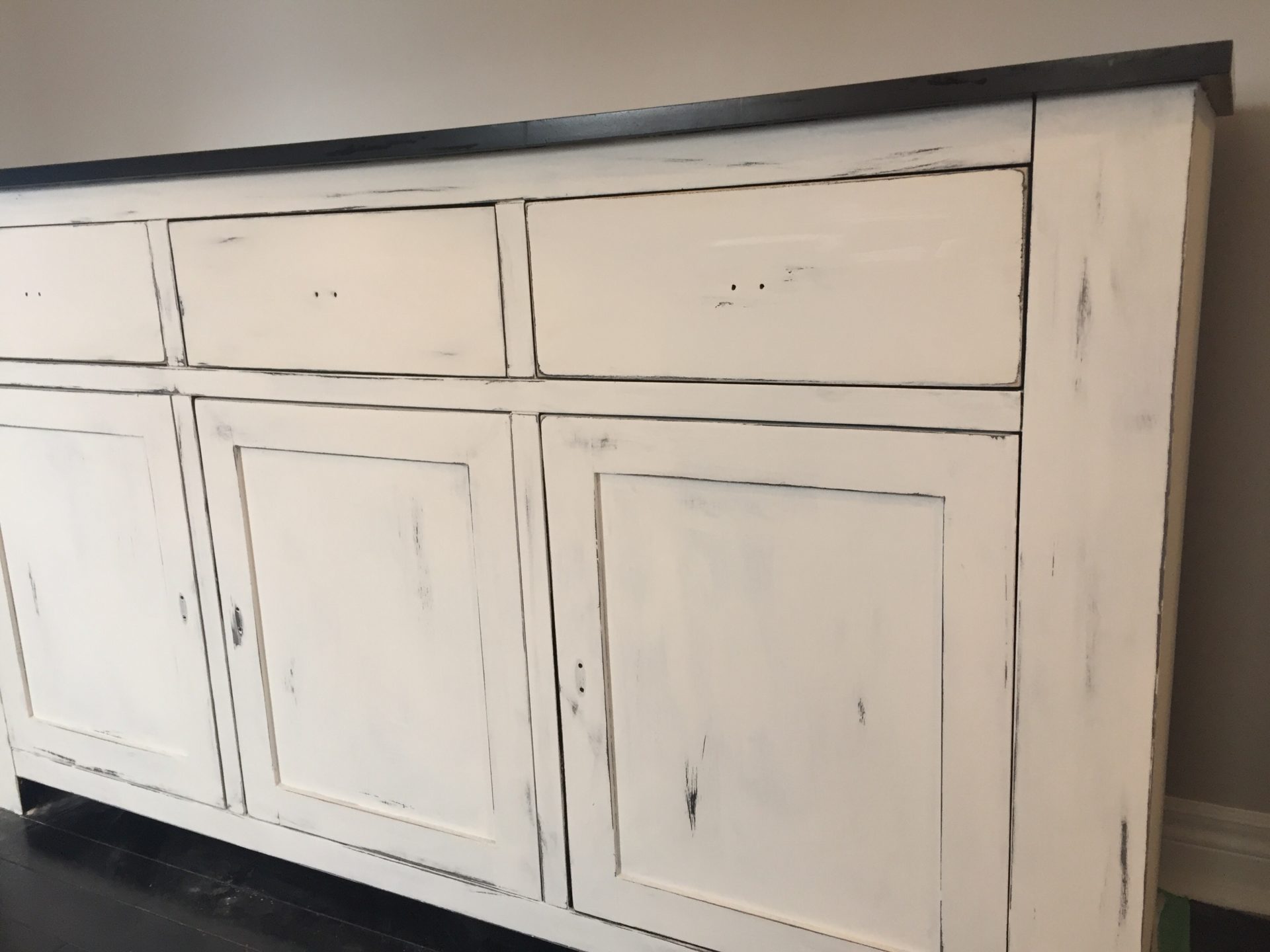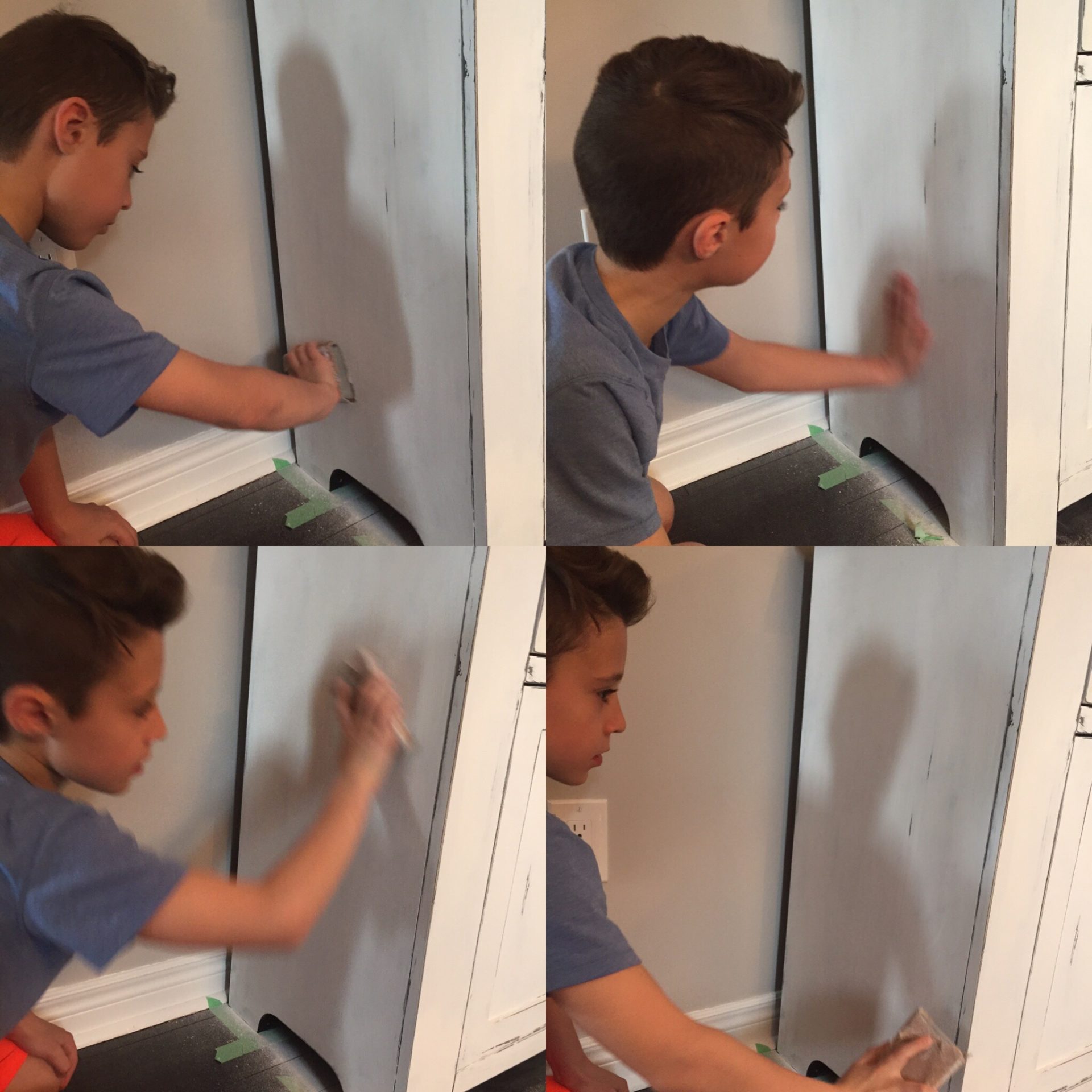 I also got some help from my eldest, Ethan. Love it went the kids help out mom ❤️.
Then, we finished it off with the clear wax!
I did try using the dark wax on one of the drawer fronts to see how it would look and it wasn't the look I was going for. Especially I think when you are using pure white, it just looked muddy to me and almost a waste to even use the Pure White.  I removed the dark wax using some Mineral Spirits on a soft rag and just re-painted over it with a light coat to finish it off  before waxing. Perhaps if I had used the Annie Sloan's Old White, the dark wax would've worked better?
And now…!
It really breaks up the room and it doesn't feel so heavy.
I was going to change the hardware but after the piece was painted I changed my mind and spray painted the handles using Rust-Oleum Oil-Rubbed Bronze spray. This is a great paint and gives it that old farmhouse feel.
What do you think?
Do you love this Refinished Dining Room Buffet with Annie Sloan's Pure White Chalk Paint? Check out this cute little twin bed we refinished with Annie Sloan Chalk Paint in Paris Grey. Love this colour too.
xo Jennifer