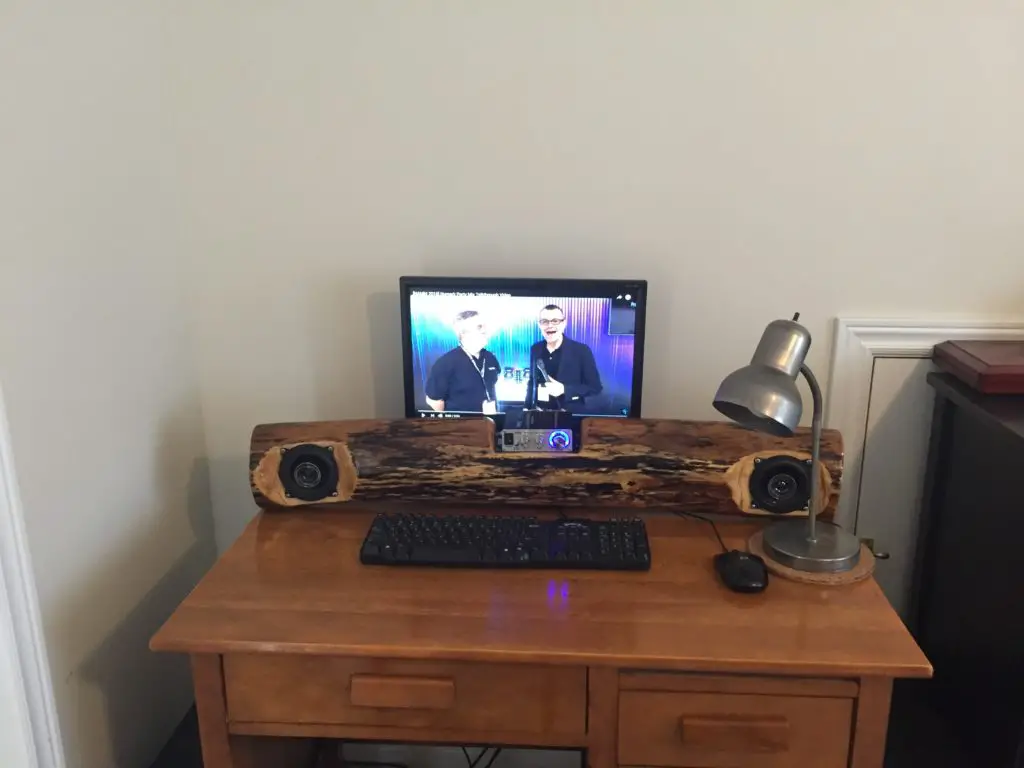 Wood carving a custom Sonos audio quality soundbar sounds like a fun project. We have had many crappy sound systems over the years for our TV's and computers and when it came time to get a soundbar or audio system for my sons computer the options were all cheap plastic systems, or overpriced options with a slew of wires.
Fast forward a few weeks; Im walking our Hound in the forest behind the house and I see a beautiful log the perfect size for a soundbar. I throw it over my sholder and head back home to start the process of turingn this beautiful live edge lumber into a sonos audio quality soundbar.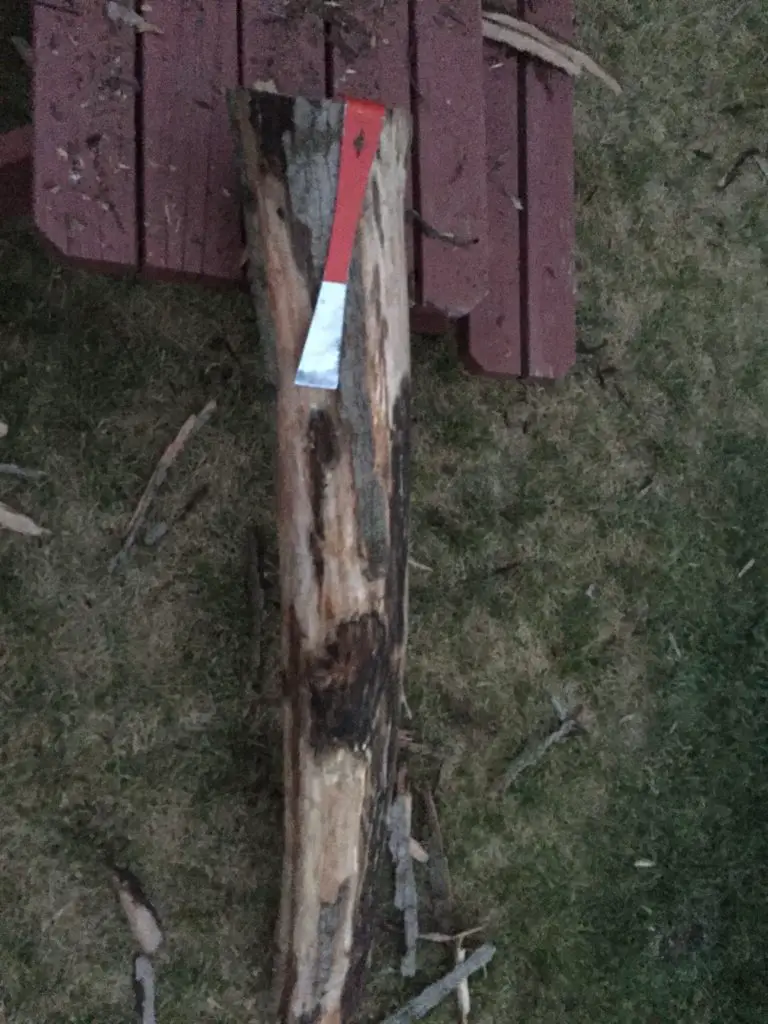 We already have a Sonos sound system so the bar was set pretty high for this project.
Next step was shopping. I needed to find some speakers and a small amp to power them. I went with a 2 channel 20 watt Lepy amp from Amazon, and 4 inch Pioneer car speakers since that was all I could find to fit. If you're going to try this one pay attention to the diameter of the log you choose. this log is 6″ at its widest point. For larger speakers you'll need a wider surface to mount them on.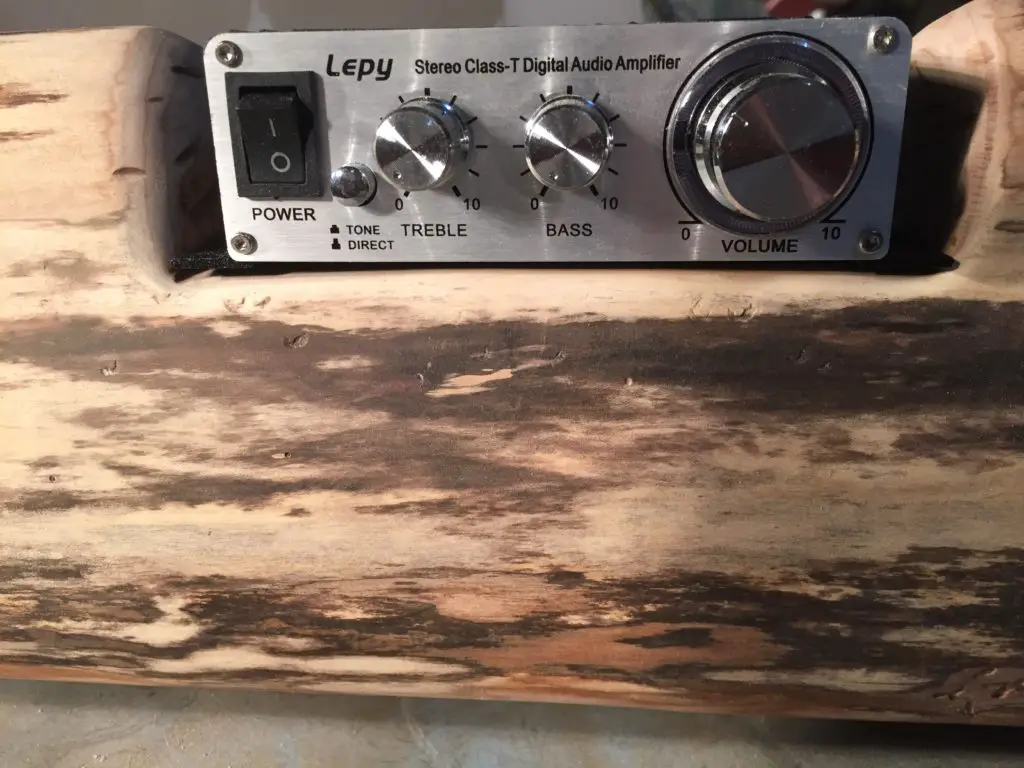 To fit the speakers and amp I needed to stripping all the bark off and carve our holes for the speakers and a flat spot to mount the amp.
After come basic sawing chopping and carving to make the holes and platform for the amplifier, I filled in some cracks in the wood with spray foam to seal it and hopefully improve the sound quality. I used a few different chisels, and a step bit carve the holes and platform. The step bit isn't required, I just happen to have one. Rockler or Lee valley tools in Canada will have a much better selection of tools for this kind of work.
Wood Carving Tools
I use all kinds of tools, not just tools specific to wood carving. For this project I used my angle grinder, and a step down bit on my drill. A reciprocating saw was used to remove larger sections of material.
Carving a Custom Soundbar
To make my log soundbar look nice and finished I sanded it smooth with a 220 grit sand paper. Followed by about 4 coats of Minwax Helmsman Spar Urethane clear gloss finish.
After more sanding, re-coating and drying it time to mount the speakers and amplifier.
to do this I drilled holes through the spots I carved out for he speakers and pulled speaker wire through. Once the wires were run, I soldered the wires onto the speakers, then tucked the speakers into the holes and screwed them down.
After a few final touches. Mounting the lepy amplifier and connecting all the speaker wire, and we have the final product. A beautiful natural log soundbar. No its not sonos audio quality, not even close, but it looks way better then those crappy PC speakers.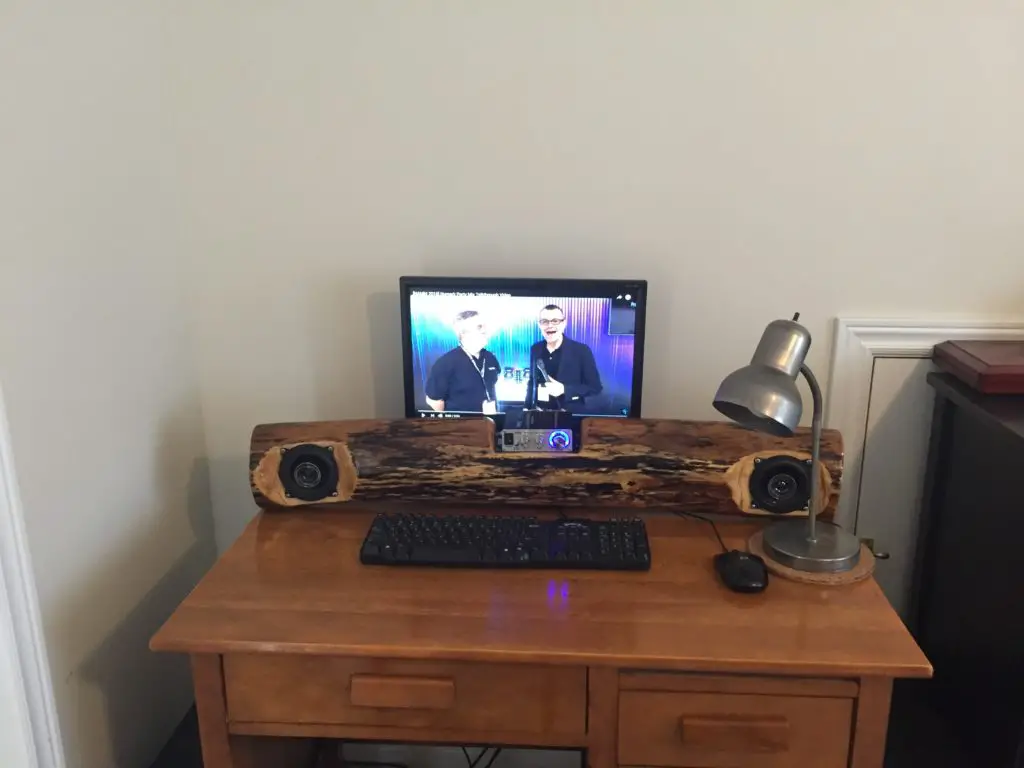 *Pro Tip: I had an old subwoofer from a junk stereo system so I added it to the soundbar for a little punch. The results were amazing. To do this I took the positive and negative wire from the subwoofer and connected one to each channel. Ie, positive to one speaker and negative to the other. Volia, 2.1 channel stereo speaker bar.
Yes, Building a custom Sonos audio quality soundbar was enjoyable, but as far as sound quality goes, I'd stick to Sonos if you're an audiophile.
Check out some of our other DIY projects here
Soundbar FAQ Are soundbars worth it?
Soundbars are worth the investment for a few reasons. They simplify the setup of your home theater system. There are great high end products on the market form Bose and Sonos and affordable systems from Samsung, Sony and others providing great selection
What is the best soundbar?
Sonos audio and Bose audio are two of the top selling choices for soundbars.
Is a soundbar better than speakers?
Sound quality wise a good soundbar is just as good as a center channel and front left and right channel speakers. However, if your room can accomodate wiring and mounting of in wall speakers, or speakers on stands, you will notice improvements going with a good quality 7.1 channel sound system. But thats a lot of speakers! For that reason alone solutions like the Sonos Playbar, Sonos One speakers for the rear, and a Sonos Sub outsell traditional 7.1 channel home theater systems.
What does a soundbar do?
A soundbar combines the functions of the left, right and center channel speakers in a typical home theater system.