Hello Friends, Today I've got Free Printable Fall Thanksgiving banners for all you lovelies! You have four options, and can customize the pretty watercolour fall leaves as well!
Printable table decorations for Thanksgiving
These make great printables crafts you can get the whole family to help with 🙂
Beautiful Printable Fall & Thanksgiving Table Decor, Menus, Name Cards and More

Save
Thanksgiving is just a short week away so this is perfect to decorate your mantel at home! Hope you love these printable paper crafts
The Banner options are: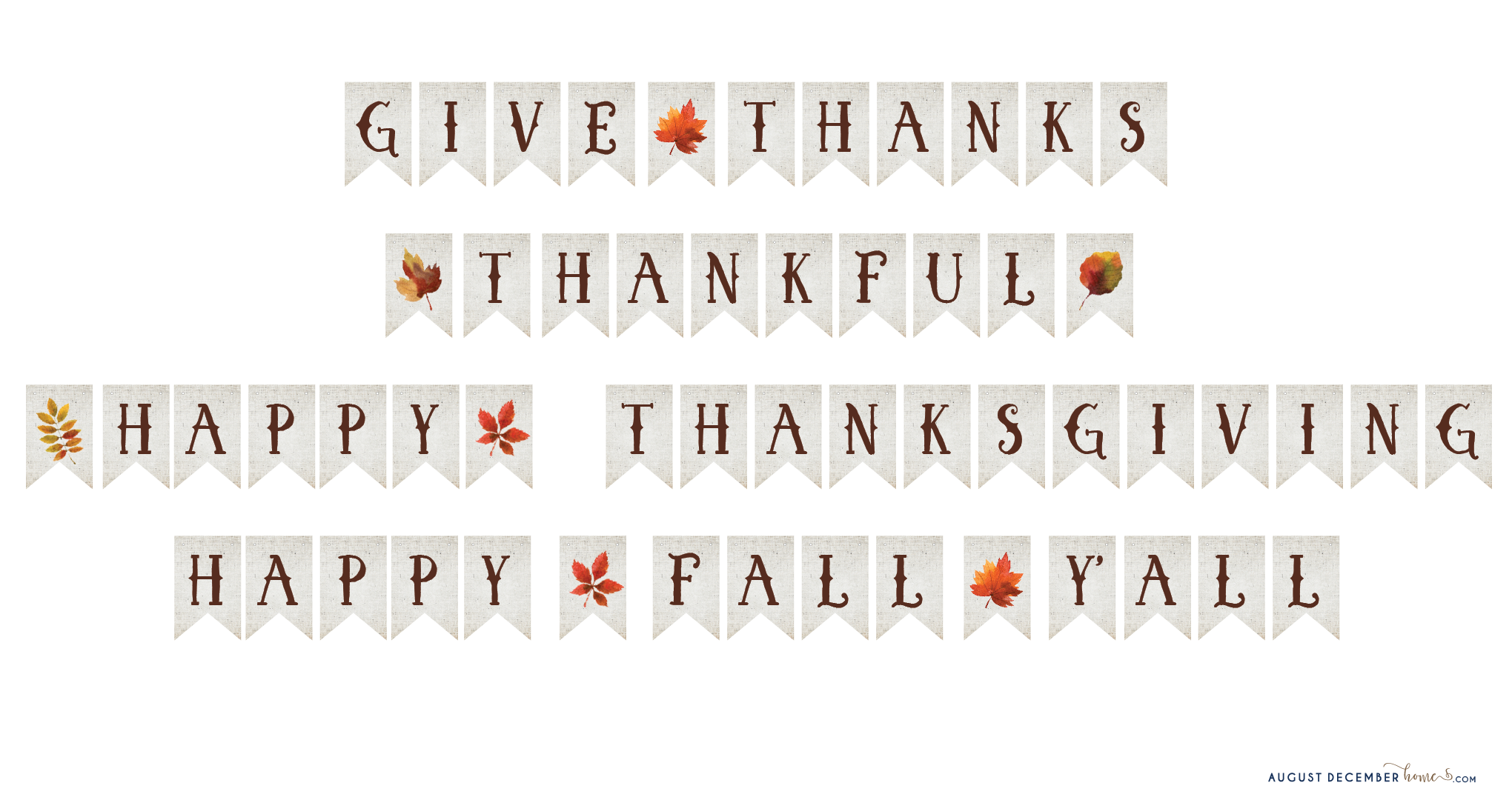 Here's how I put together my printable banner:

Gather Supplies
Amazon Shopping list for this DIY Project:
• Cardstock
• X-Acto knife
• cutting mat
• Ribbon
• Standard Hole punch
First, print out your banner letters and leaves on cardstock or regular paper.
Cardstock provides a nice stiff feel, and tends to sit better on the ribbon. Thats what I used for for mine.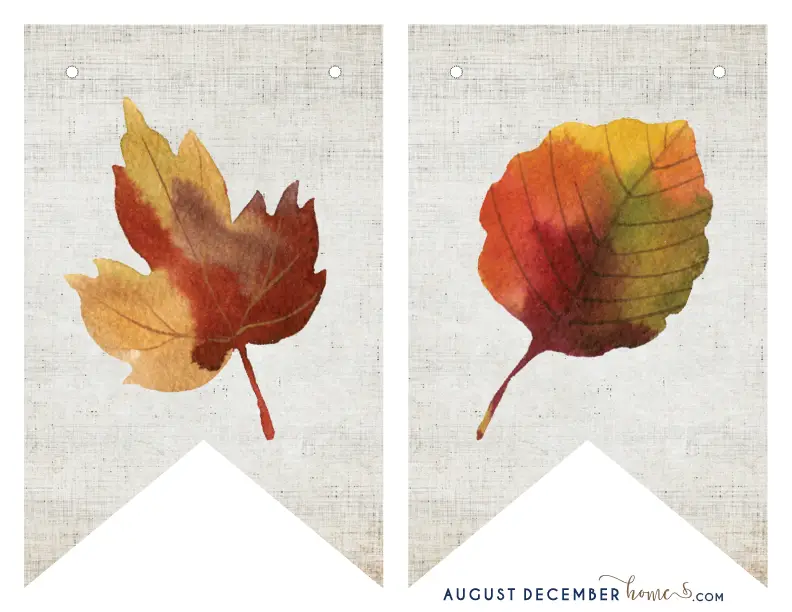 ---
This post contains affiliate links. Please read my disclosure here.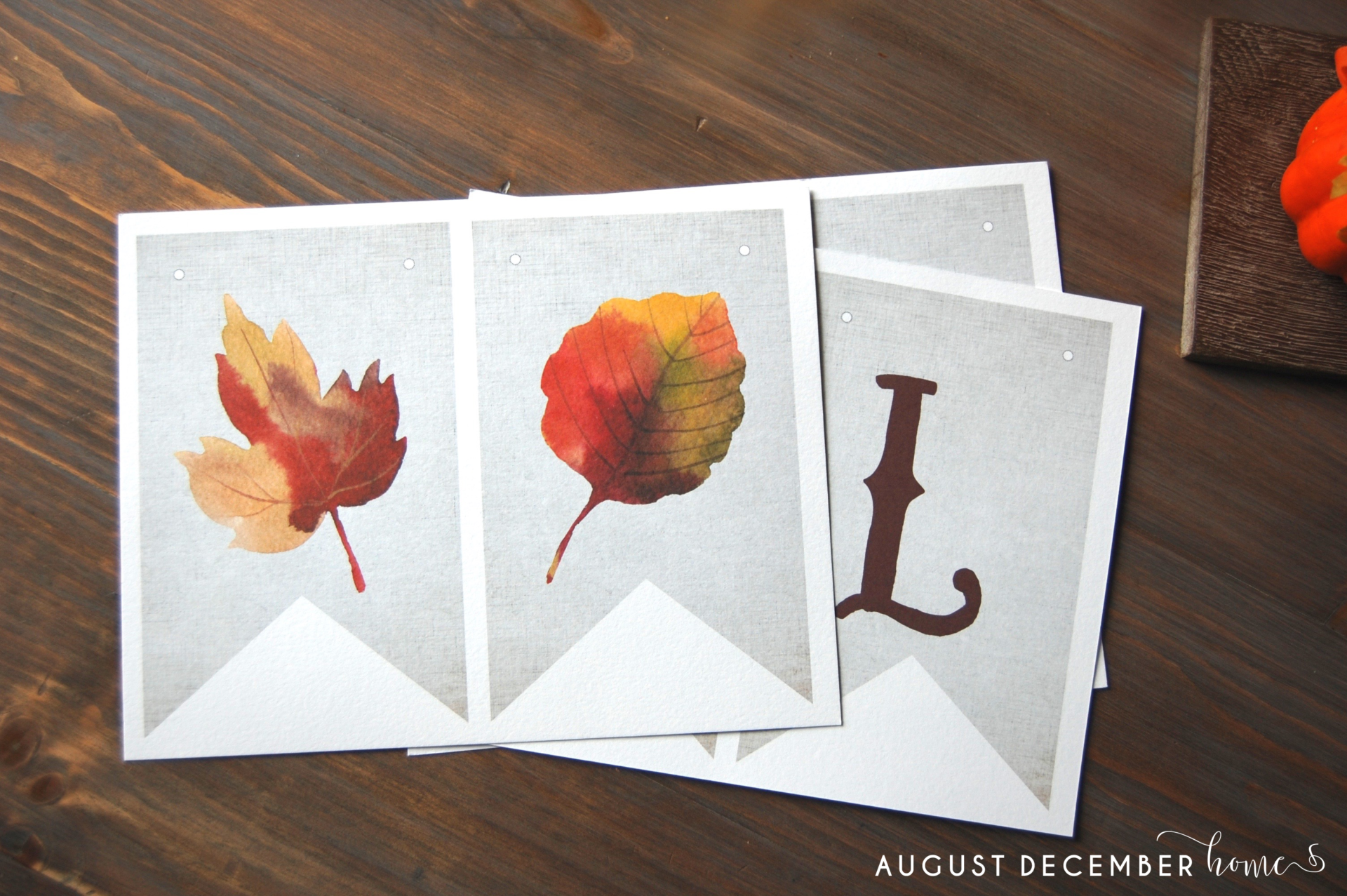 Next, cut out the letters and leaves using an X-acto and cutting mat, then hole punch the top using the guides.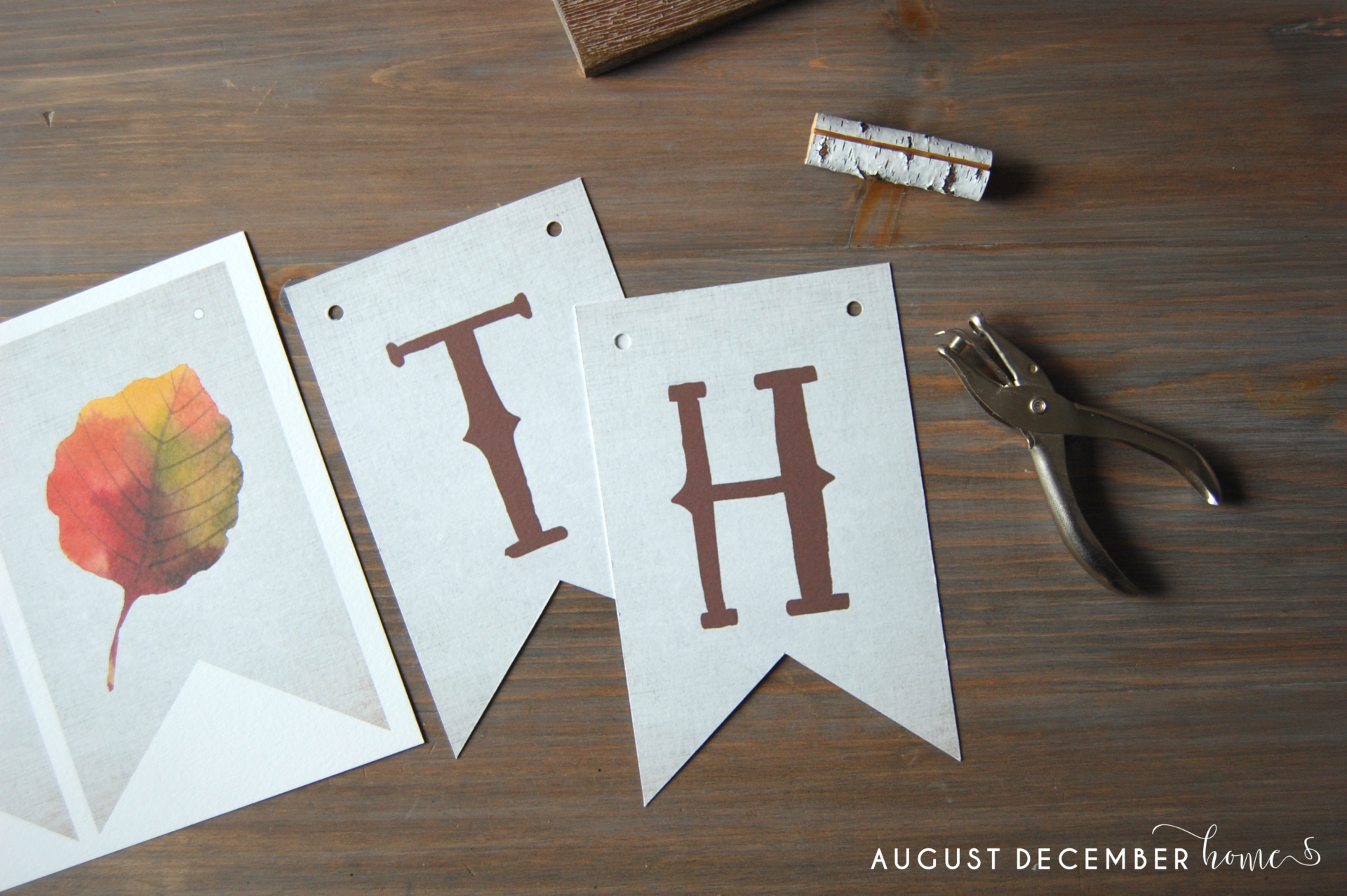 Then lay them out so you get an idea of how long your ribbon needs to be and add about 6 – 12 inches to the ends for hanging purposes.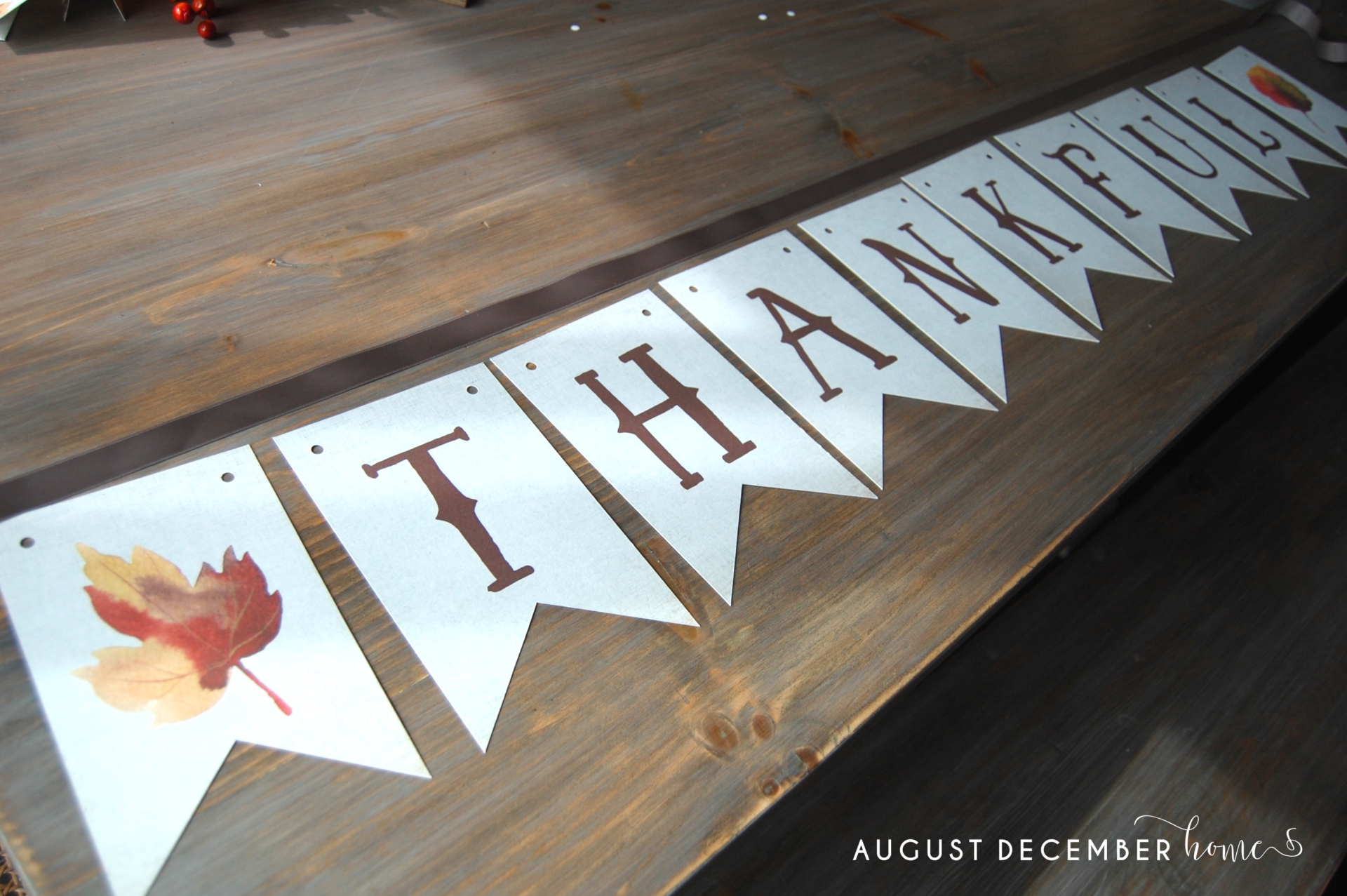 Now, starting at one end run your ribbon through.
Over….. under….over…..under…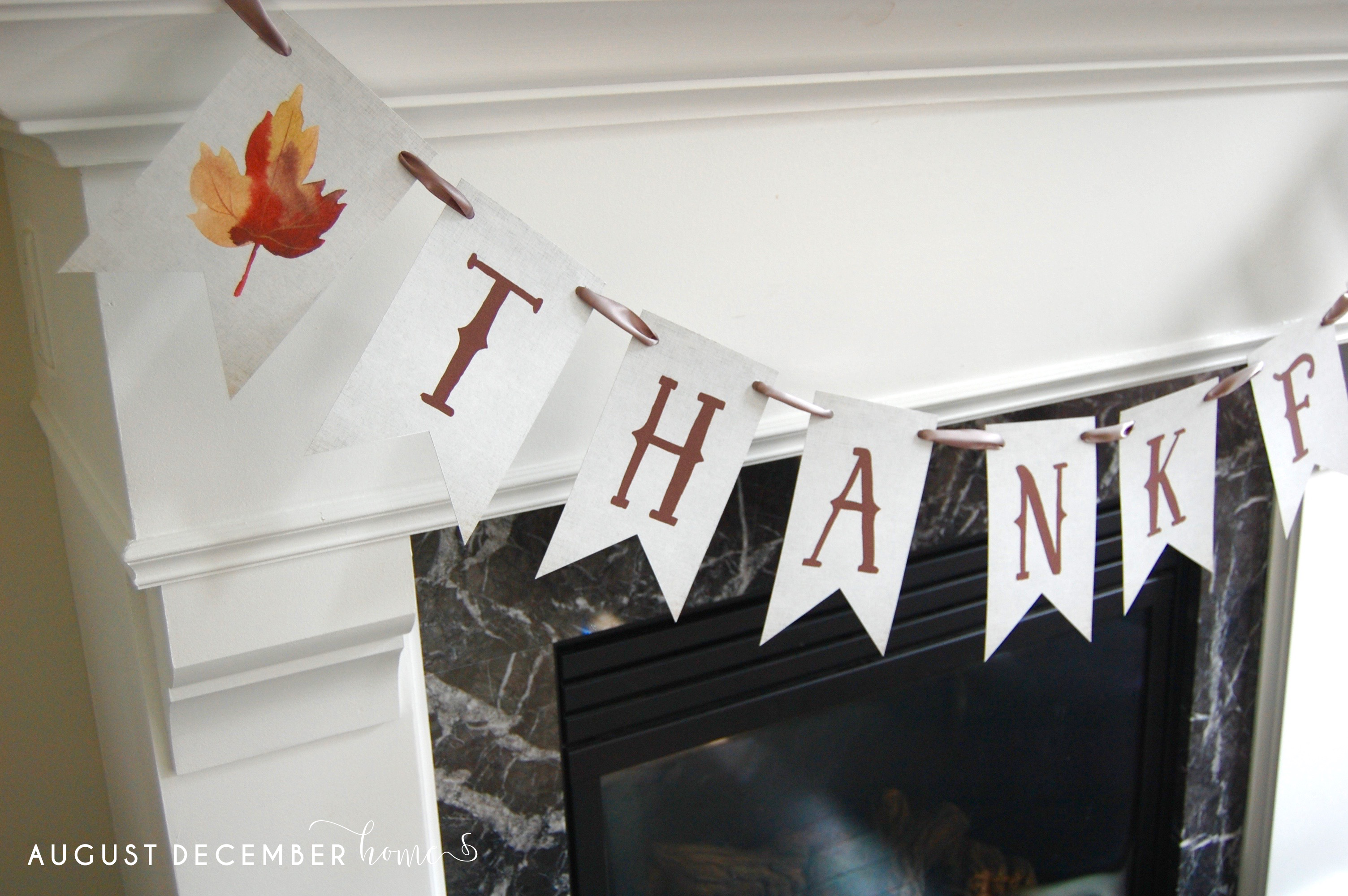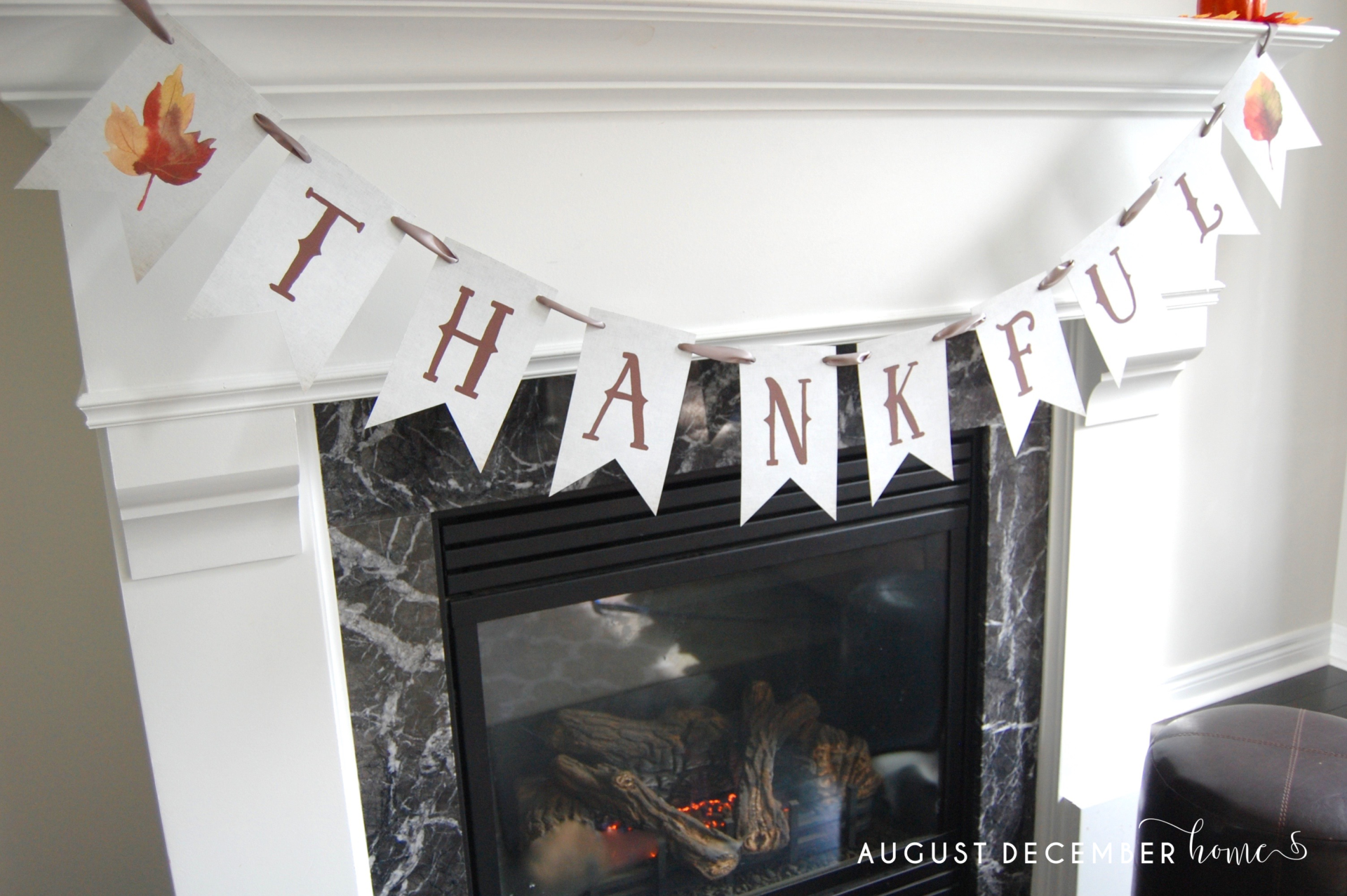 And Volia! Perfecto!
Have fun making your Fall or Thanksgiving banner!
Download your FREE Fall & Thanksgiving Banners here.
Make your Thanksgiving dinner extra special with coordinating Thanksgiving Stationery! SIGN UP for the August December Home mailing list to receive the Thanksgiving Menu, Place card and "I am thankful for…"card and keep up to date with more themed printables. 🙂
These Thanksgiving Menu and Place cards are customizable so you can type in your own Menu, Guest names or Food items.
Want more FREE Thanksgiving Stationery?
SIGN UP BELOW
The FREE fonts used in the menu and place card design are Allura and Ashbury and can be found here and here.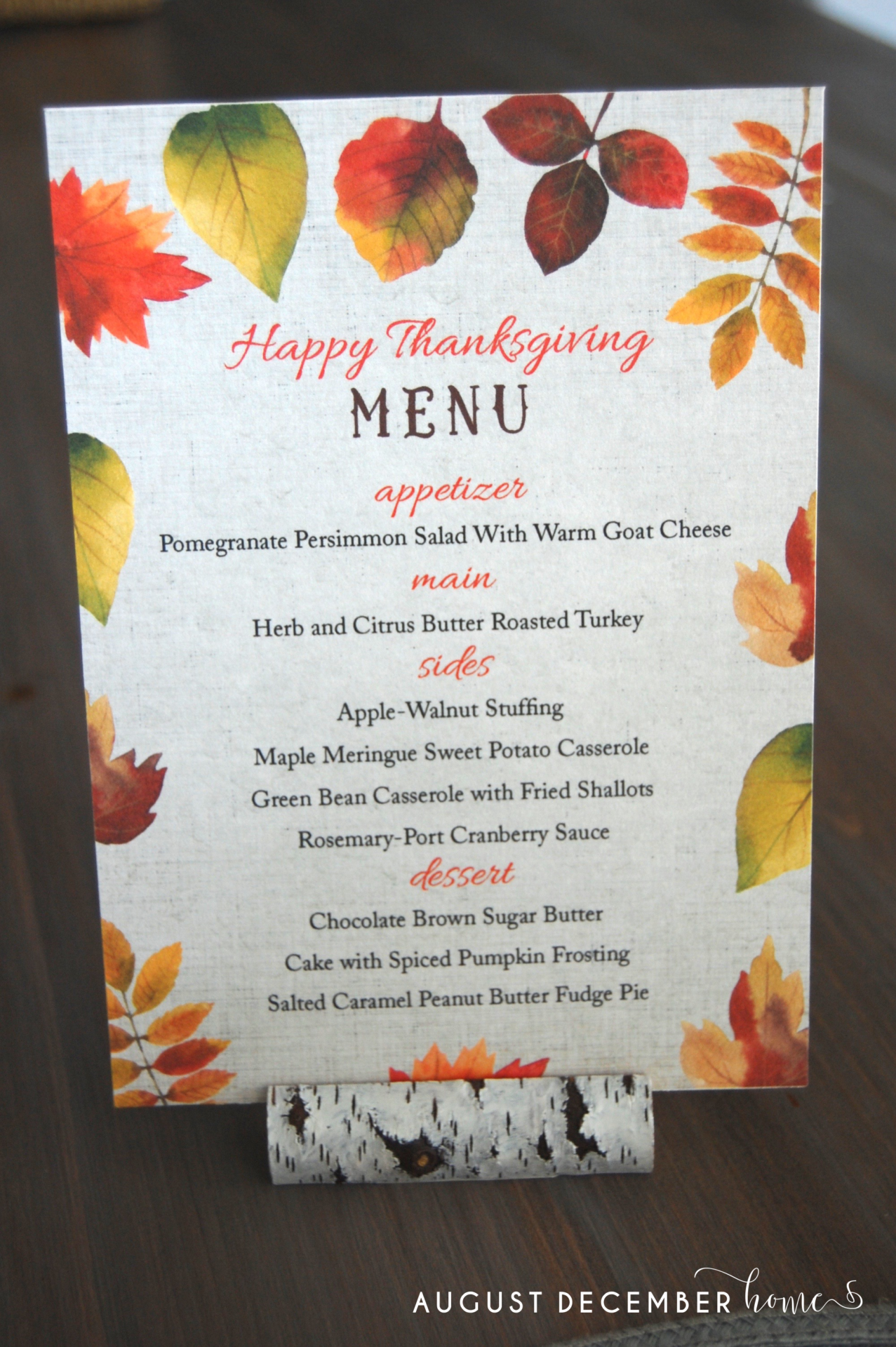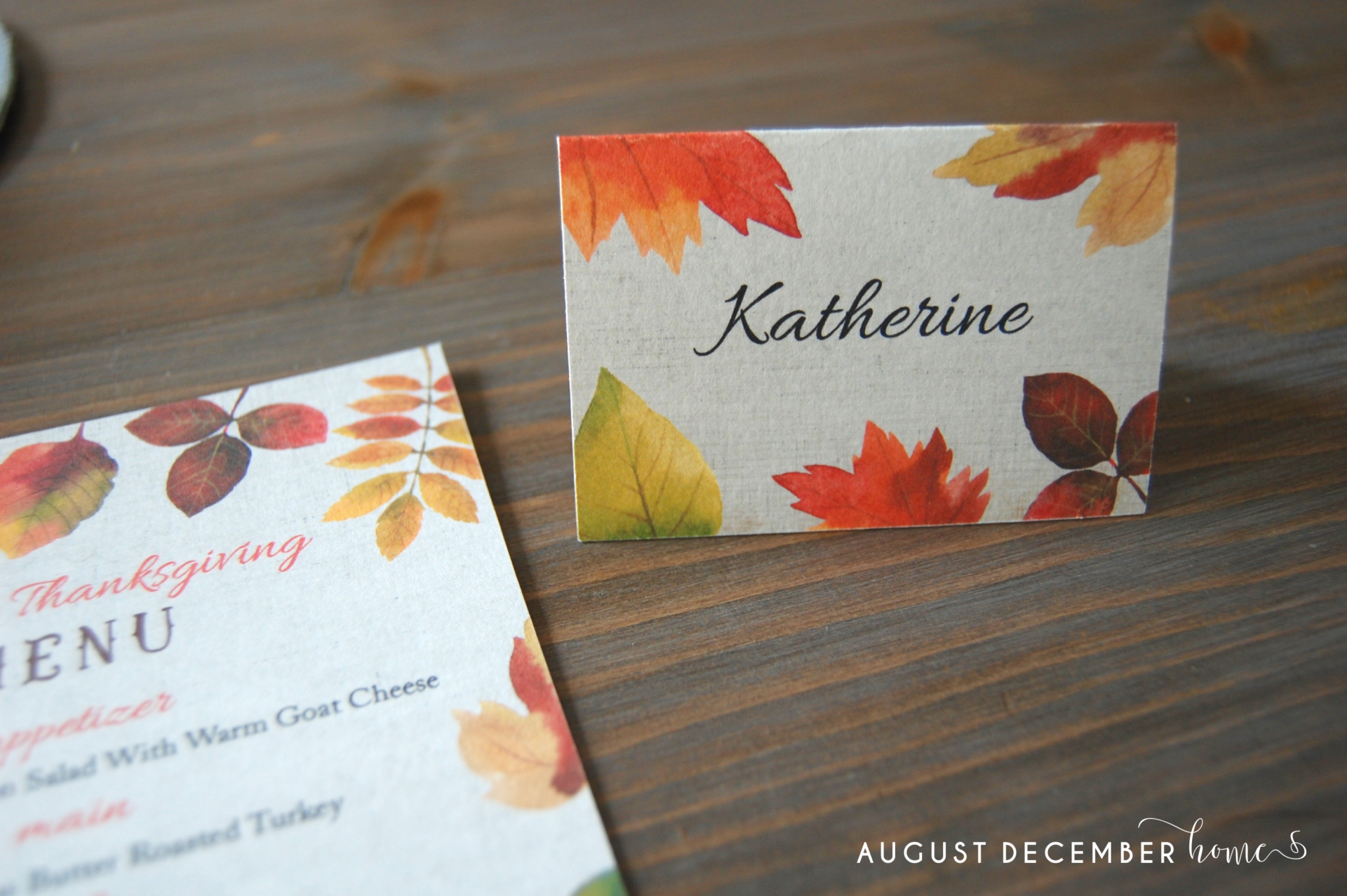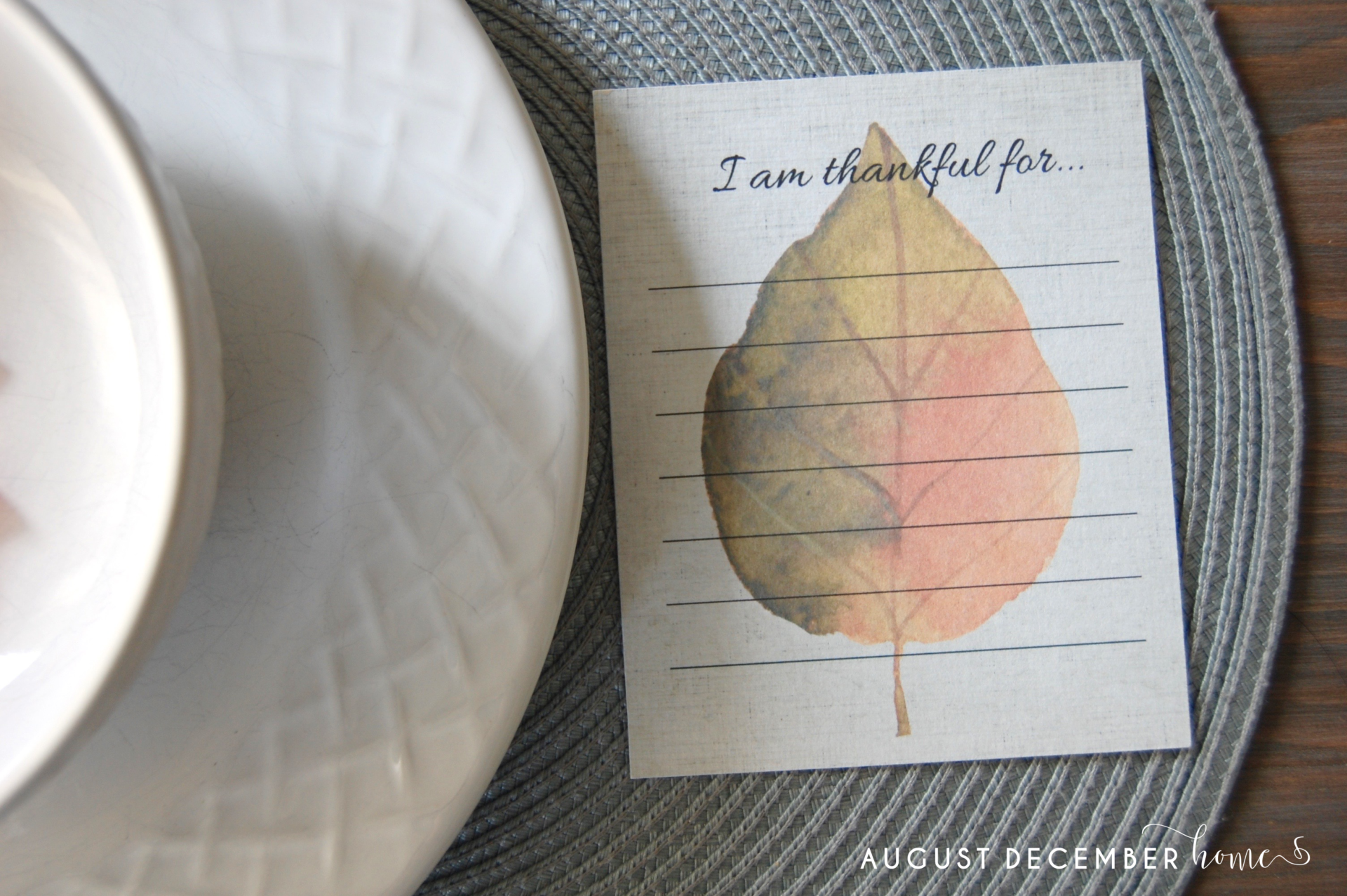 Complete the look with some fantastic ideas from JCathell.com