Check out what I did with these scrap pallets to make an easel. This would make a great art easel for kids.
I needed something to hold up my project whiteboard, quickly, and my kids have been bugging me for an art easel. Unfortunately, my scrap woodpile is getting pretty small, but I did have a few pallets lying around.
This simple DIY easel I made from a single pallet. It's approximately 6 feet tall when folded. The unfolded height is perfect for writing on my whiteboard. It would also make a great stand for a wonderful holiday wreath.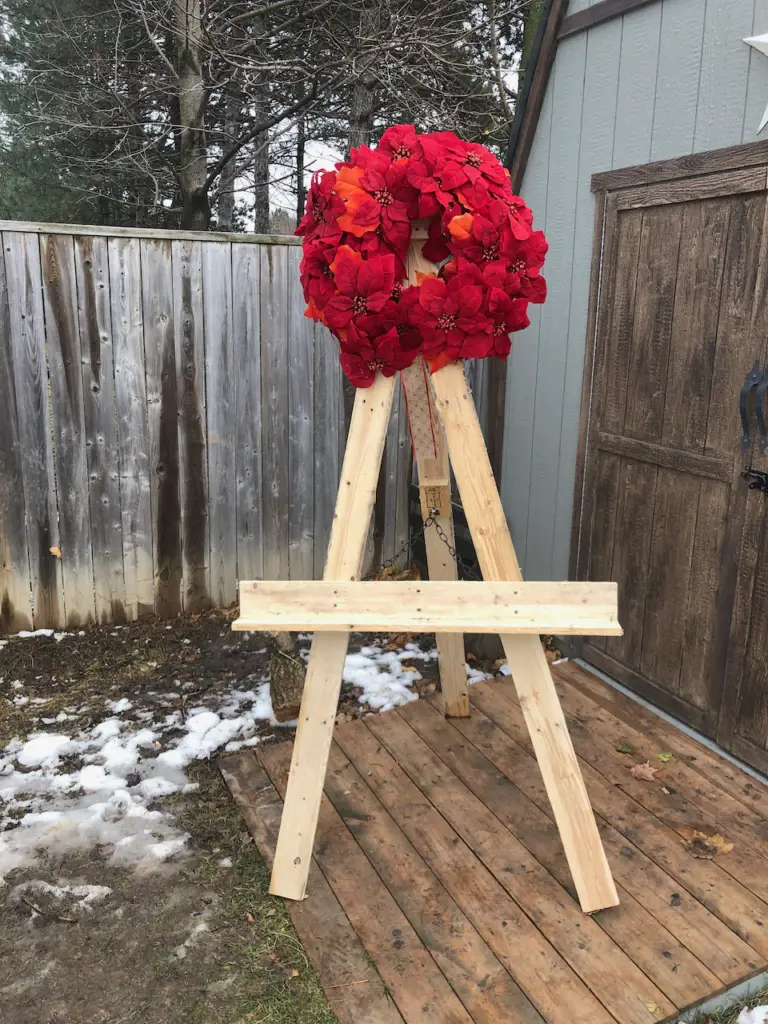 How To Make an Easel
To start this project, first, I broke down my pallet. A quick trick I learned that saves a ton of time is to cut just inside the nails, with a circular saw. Set the blade depth to about 1/2″ which will cit the planks but not the supporting boards. Then the planks are loose enough to be pried up from the middle.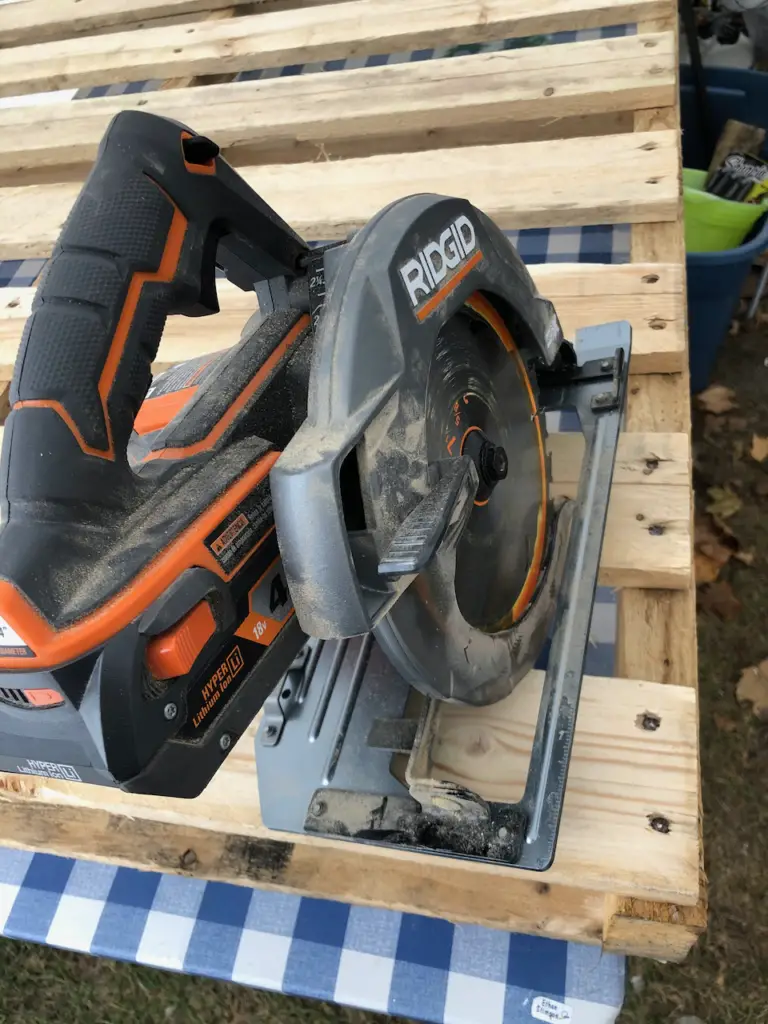 Once I harvested all my pallet wood, I selected the cleanest boards for the legs and ledge, since they are the most visible. My planks were not long enough on their own, so I joined them together with pieces of scrap, to make 72″ long legs.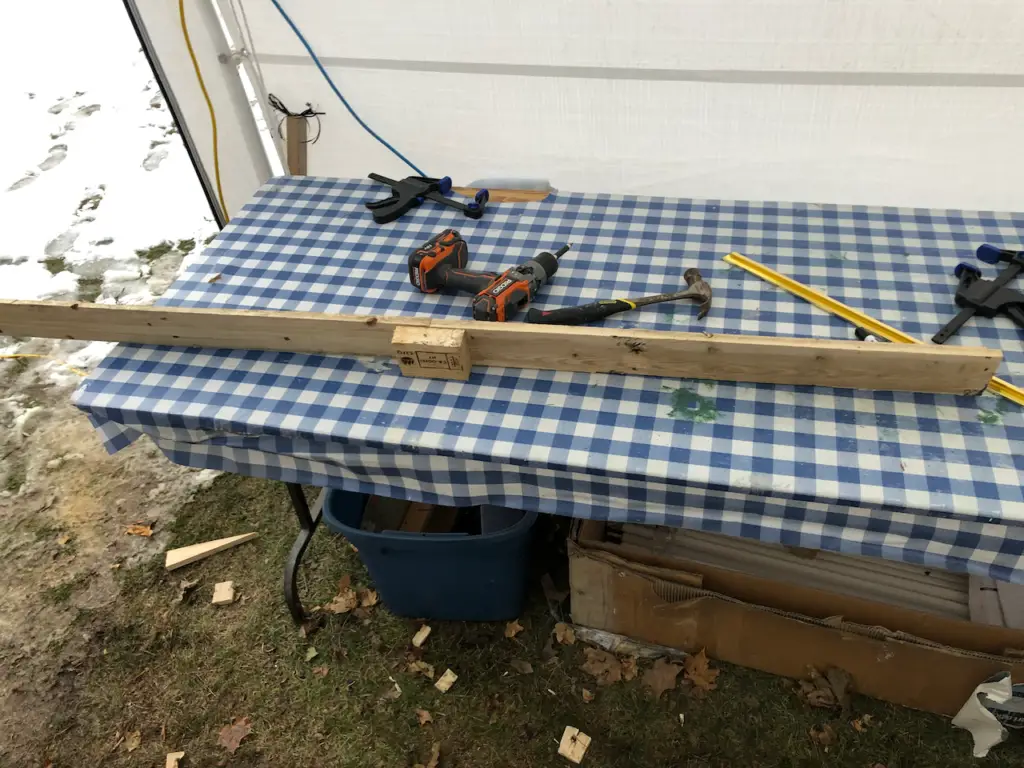 I cut 3 matching sets of legs for this easel. It stands like a tripod.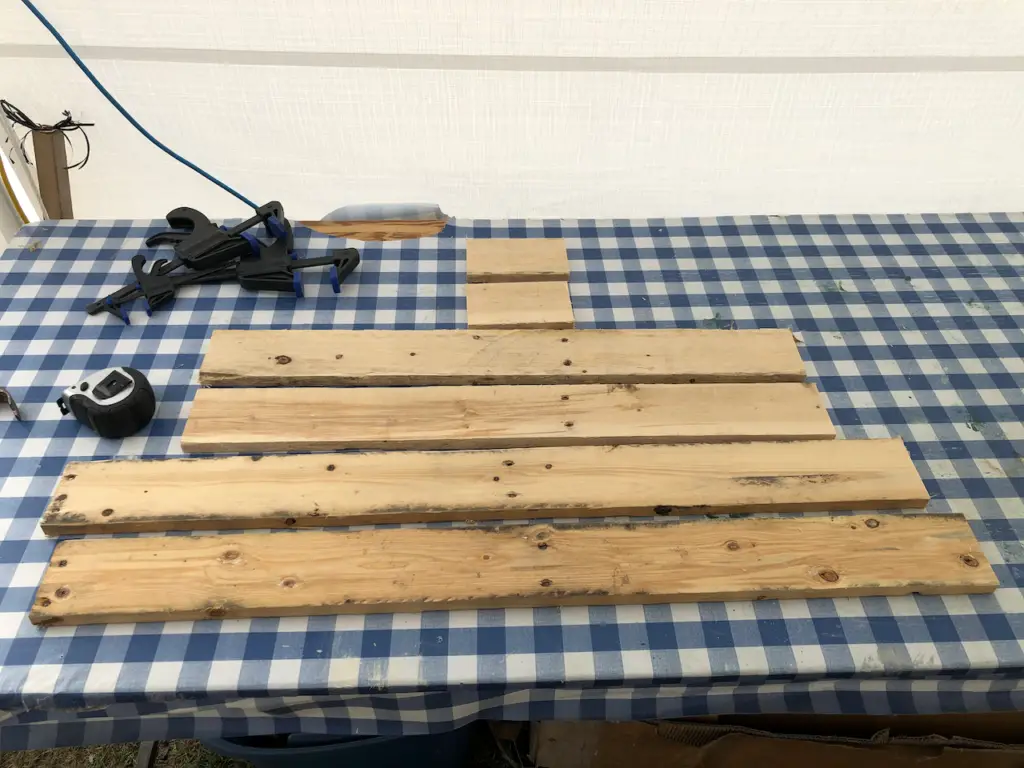 After cutting all my wood, I laid out the basic frame to get an idea where to mount the ledge, and determine what angle to cut the top.
Once I had an idea how everything would fit, I screwed the backboard for the ledge down to hold the legs in place, then used a circular saw to cut the top so the pieces would lay flat.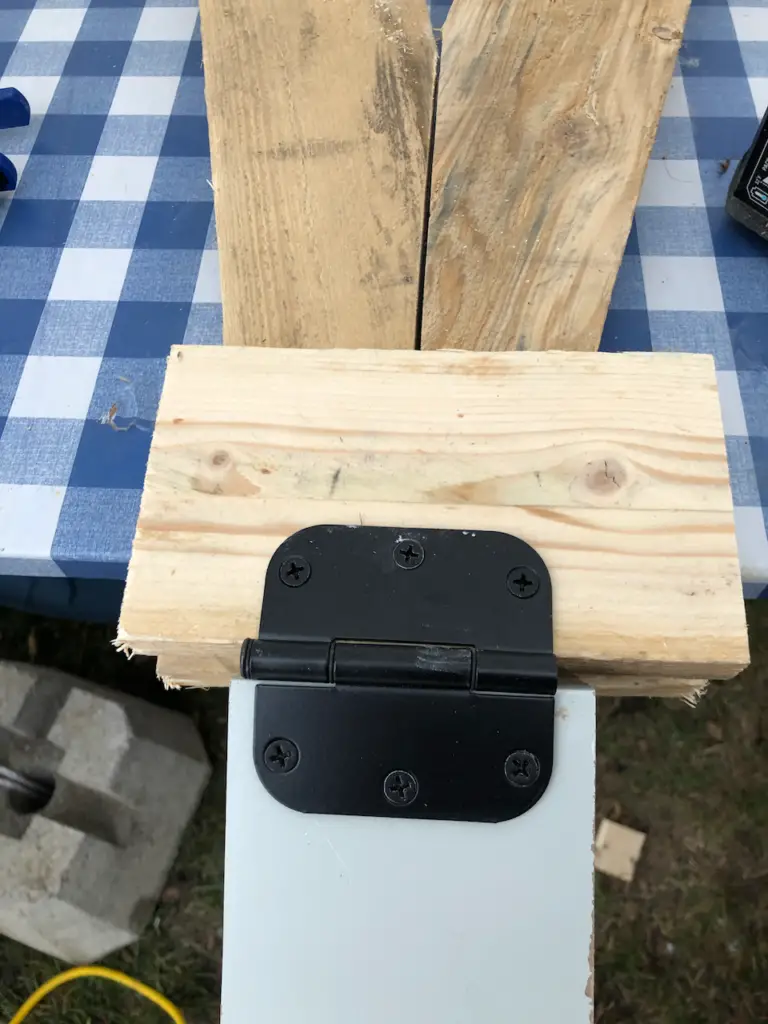 To attach the leg to the easel I used an old door hinge, and another piece of scrap wood for extra support.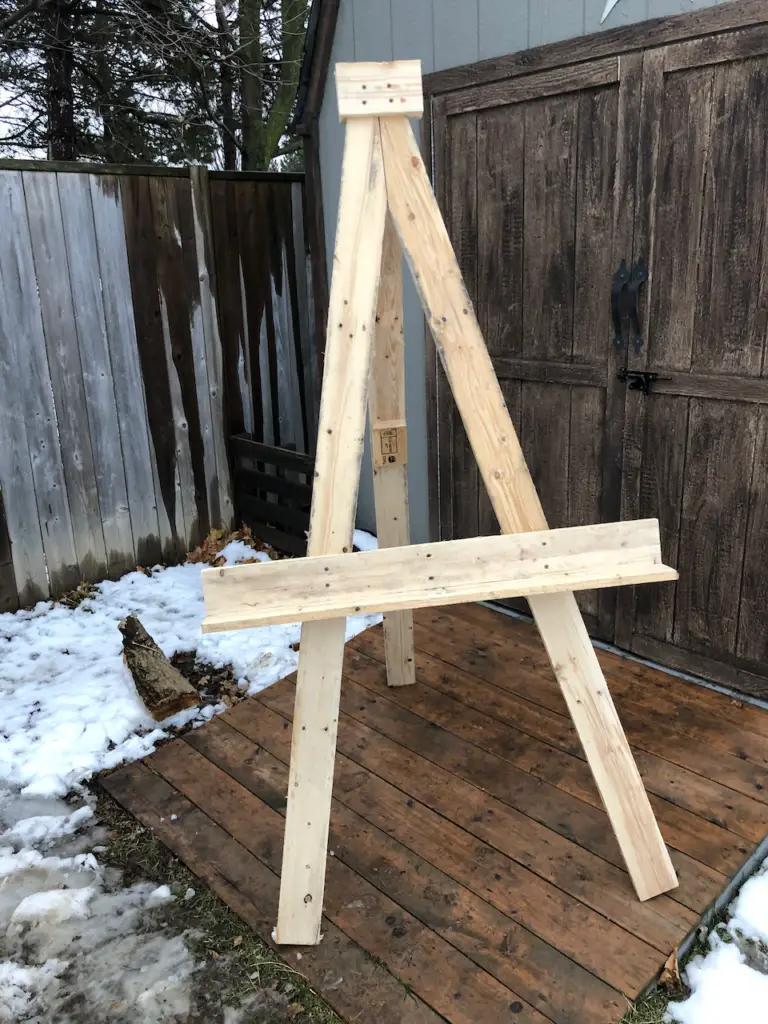 There you have it. A rustic and functional easel. Great for a whiteboard, cork, or chalkboard, or an art easel for kids. Even a great stand for a large picture. WikiHow has plans and easy-to-follow instructions for pretty much the same Art Easel available here. I wonder if they saw my post. lol
This could easily be sanded and painted as well, and with a bit more time could be made into a much less rustic piece to display, using this simple plan.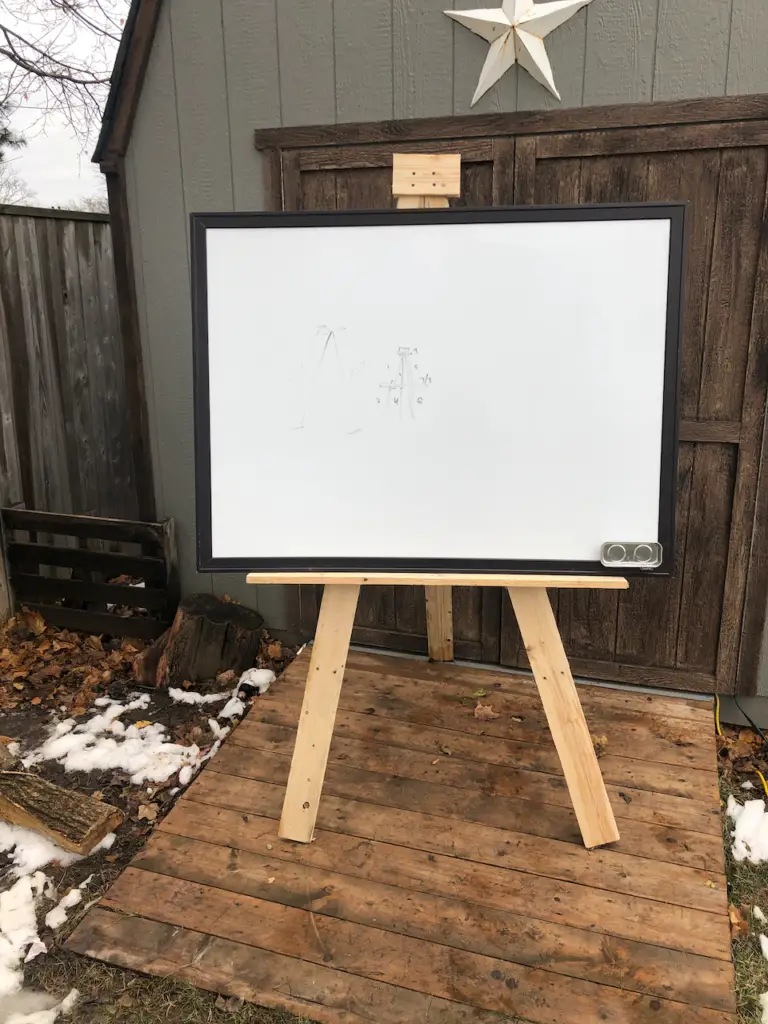 Maybe you need something a little smaller, check out this portable Easel DIY project, made out of an old wooden case.
Be sure to check out our other DIY projects here.
https://www.augustdecemberhome.com/category/diy-projects/
Don't forget to subscribe to get fresh DIY projects in your inbox.
For even more Design, Decor and DIY, follow us on Pinterest.
https://www.pinterest.ca/AugDecHome/
And check out our step by step DIY projects on Hometalk.