Hey friends, It's been awhile since I've posted on the blog. We moved into a new home in January and between selling our previous home and the holidays it was pretty insane around here. Lets get started painting the Master Bedroom in Woodlawn Blue From Benjamin Moore.
We bought a mid 70's side split that had some renos done to it previously. I'm looking forward to sharing small DIY's and weekend projects with you all. 🙂
One of the first things we did was painting the Master bedroom! It had dark grey paint and an accent wall with black and silver stripped wall paper. To each their own but it wasn't my thing.  So my 8 year and daughter and I stripped it off in about 30 mins using a combo of water and Fabric softner and a wall paper scorer like this one.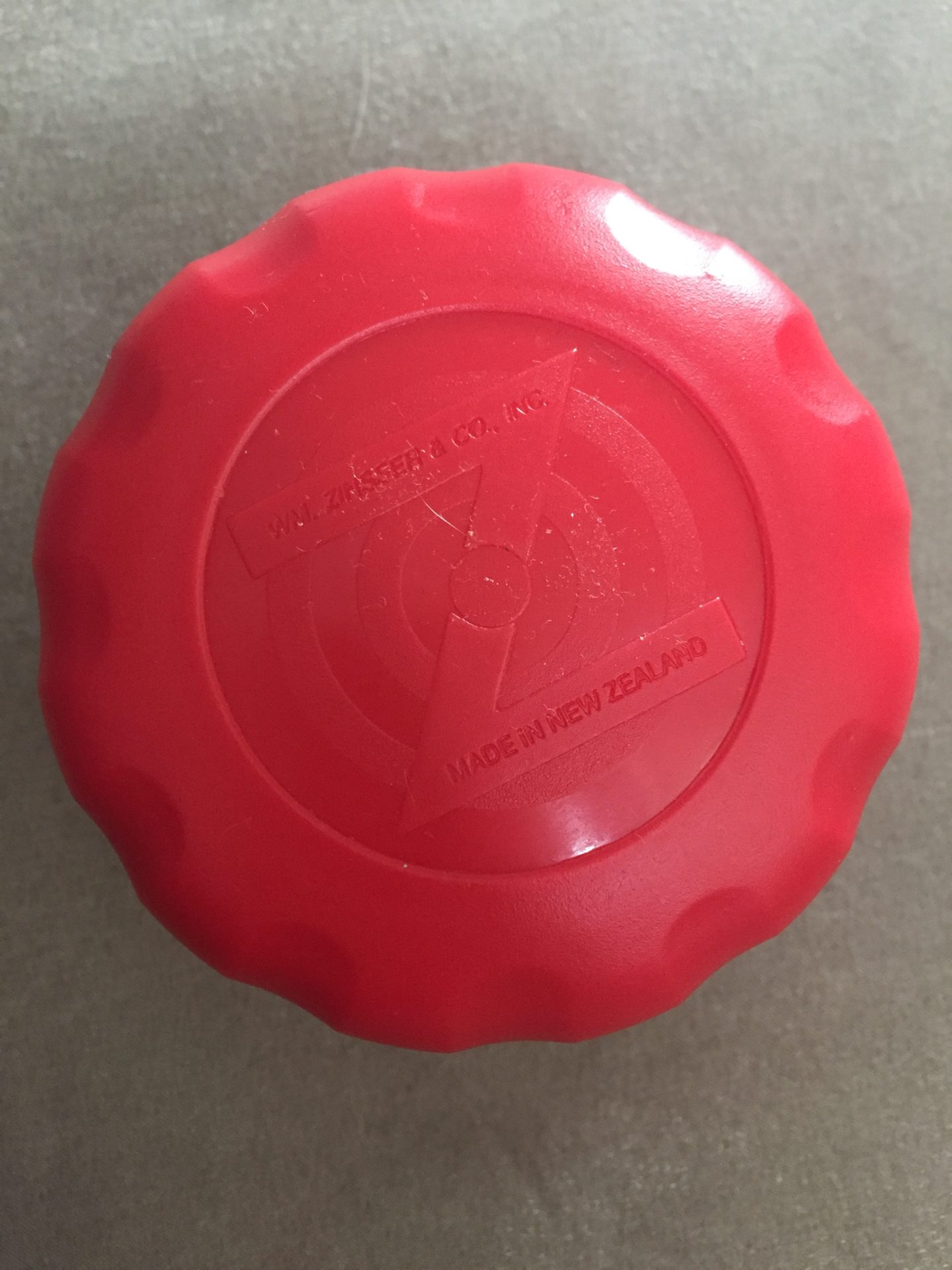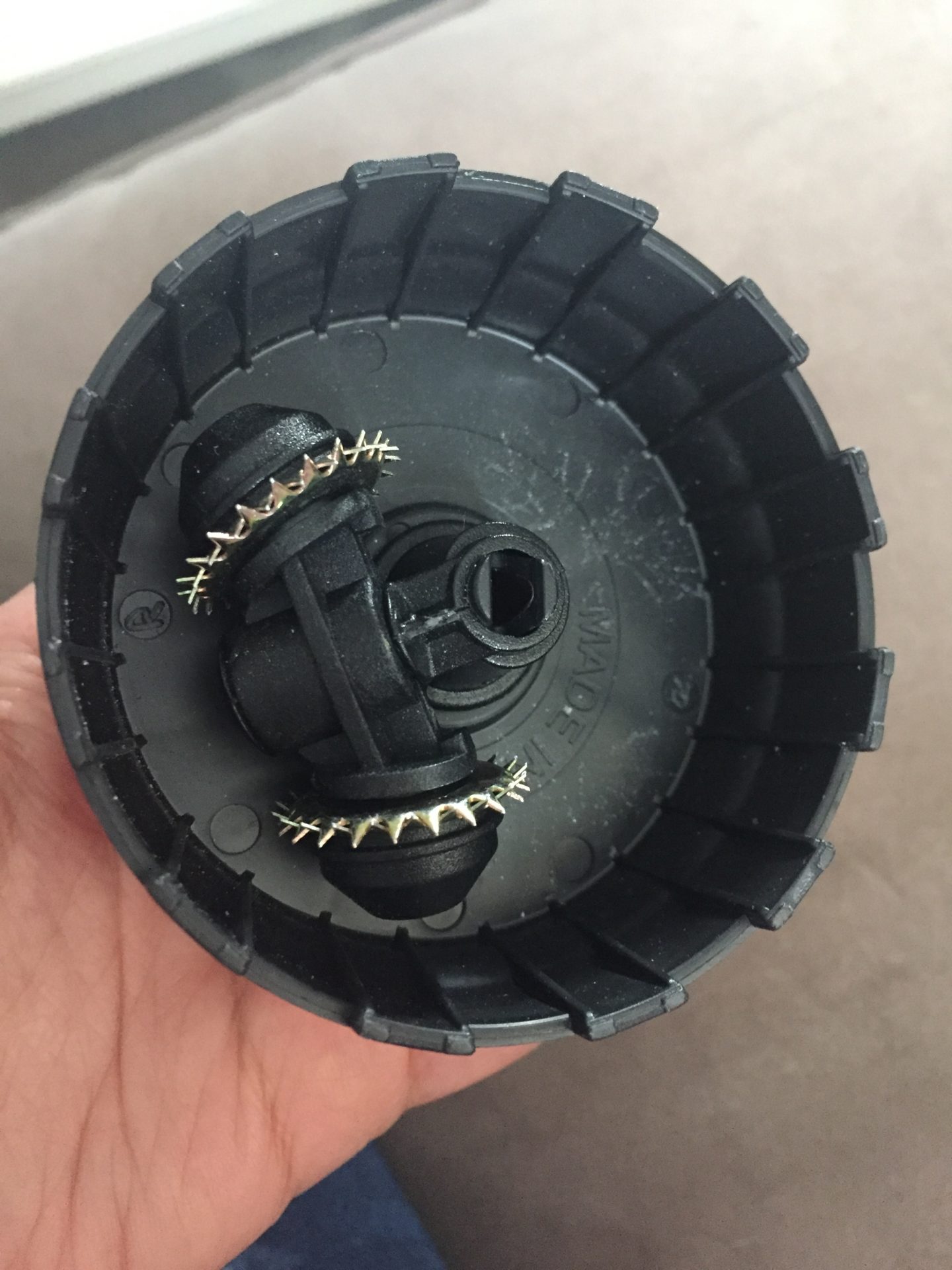 I wanted something calming and relaxing to wake up to and retreat to every night.  After bringing home a few different paint options I decided to paint the room in Woodlawn Blue (HC – 147) by Benjamin Moore.
Benjamin Moore Woodlawn Blue Paint for the Master Bedroom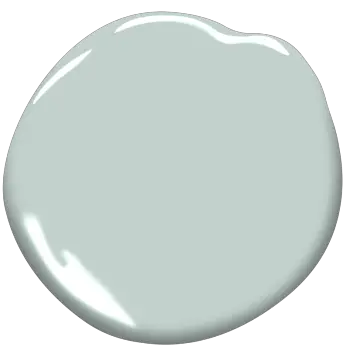 Here is what the bedroom looked like before.  My daughter Emily helping me stripe the wall paper.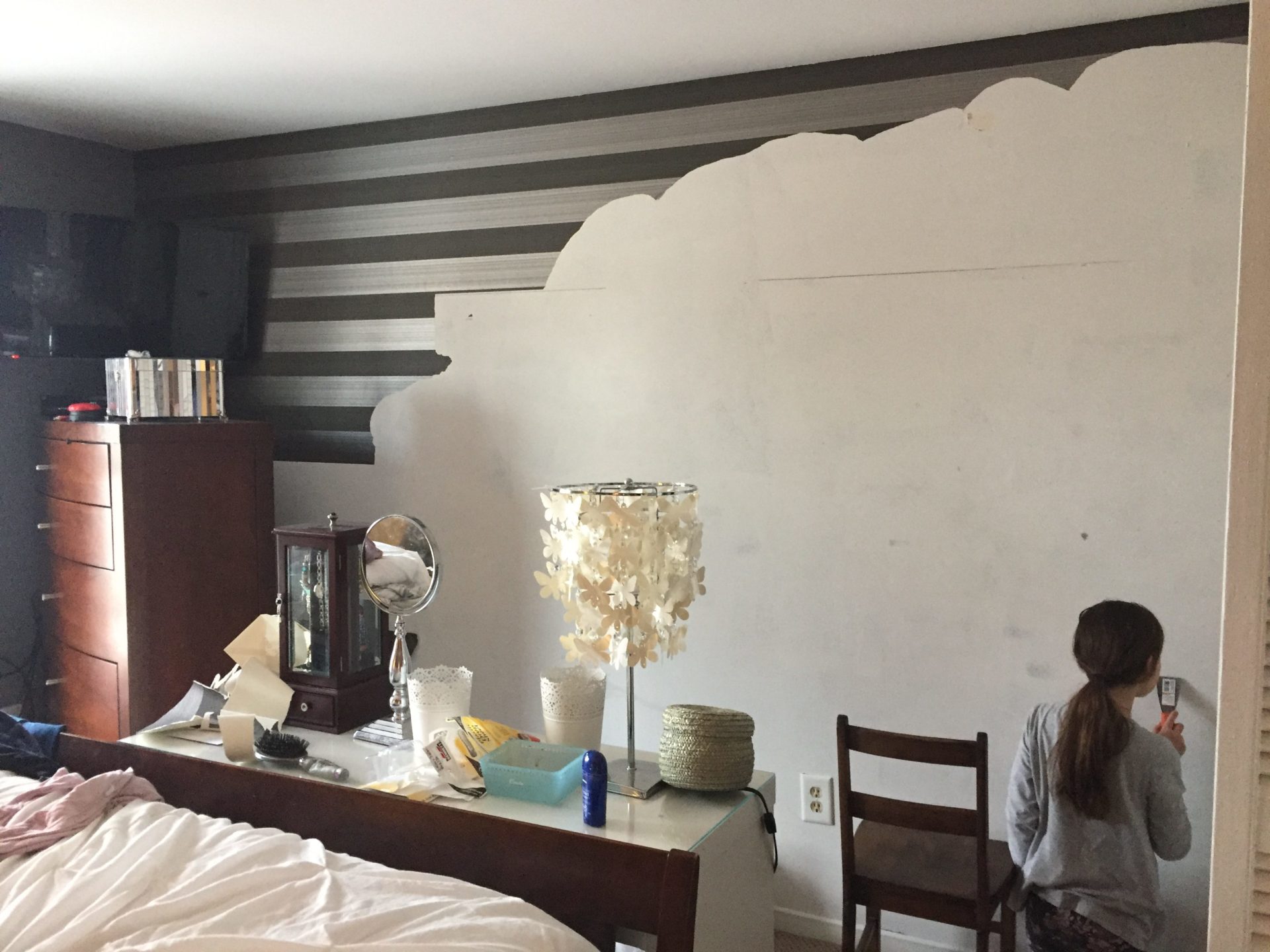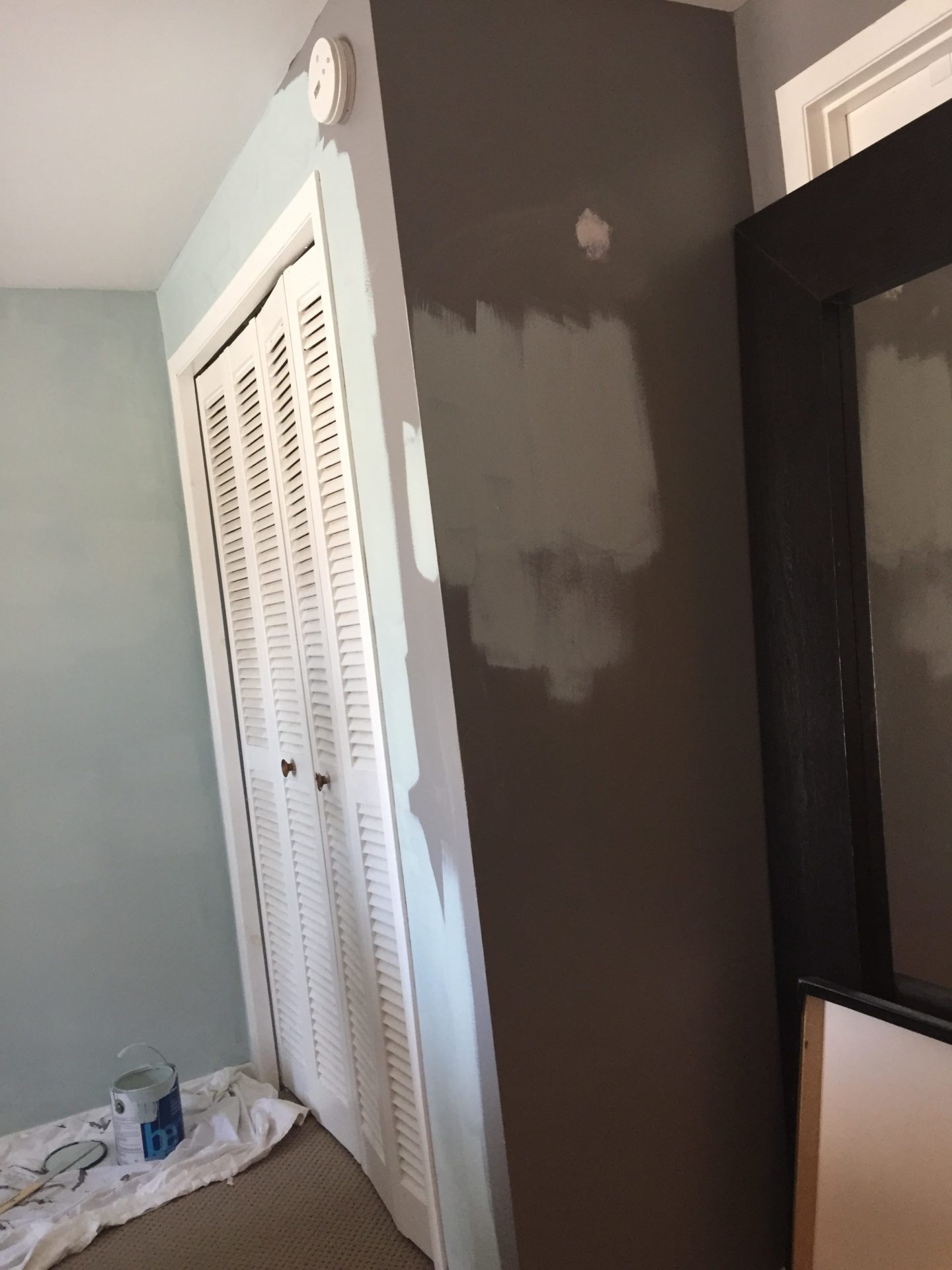 This color is already starting to brighten up the room!
Isn't it amazing, the power of paint?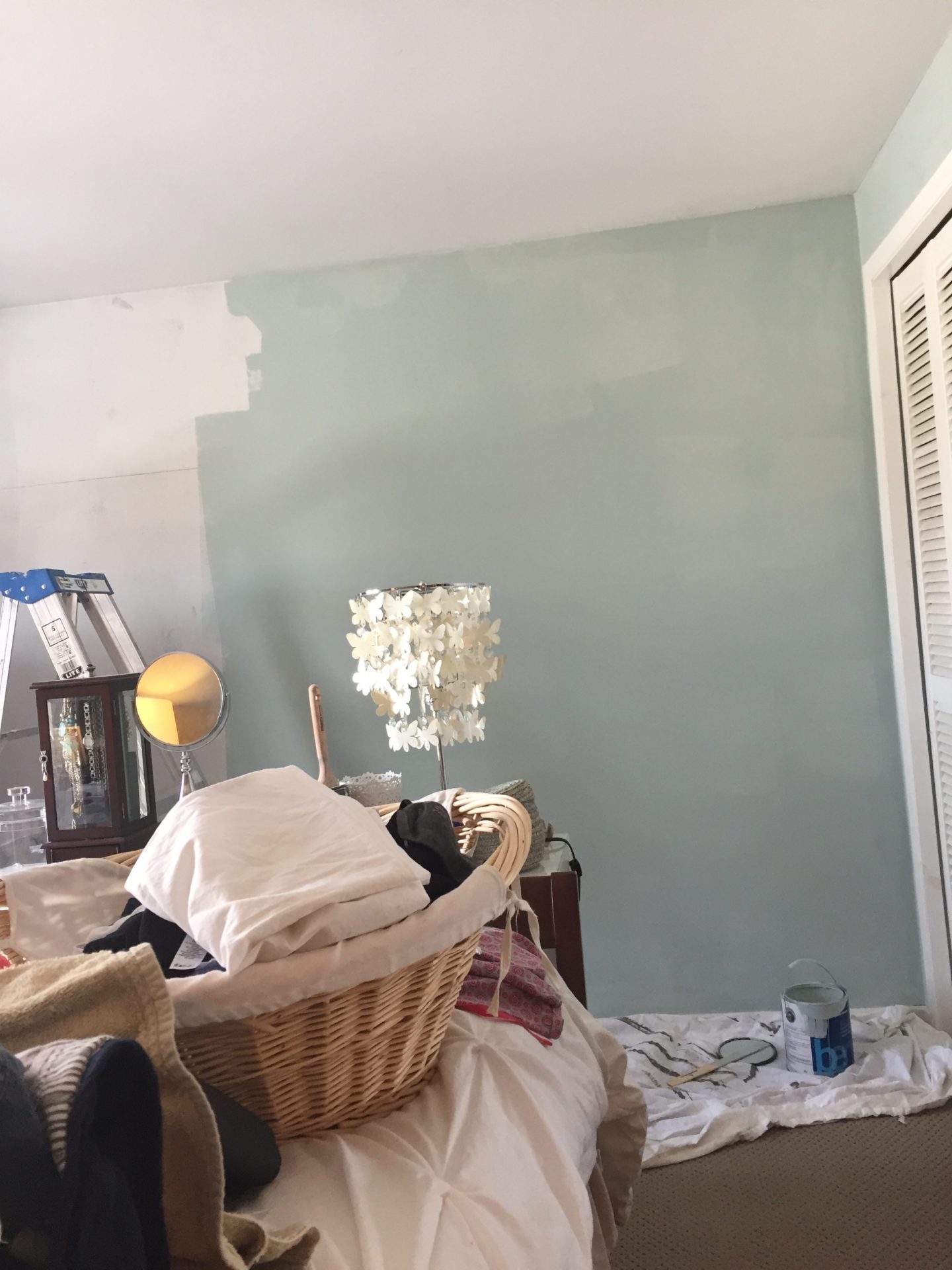 We're making great progress, but the room still needs work, with updating some decor. But I wanted to show you the difference a little bit of paint makes.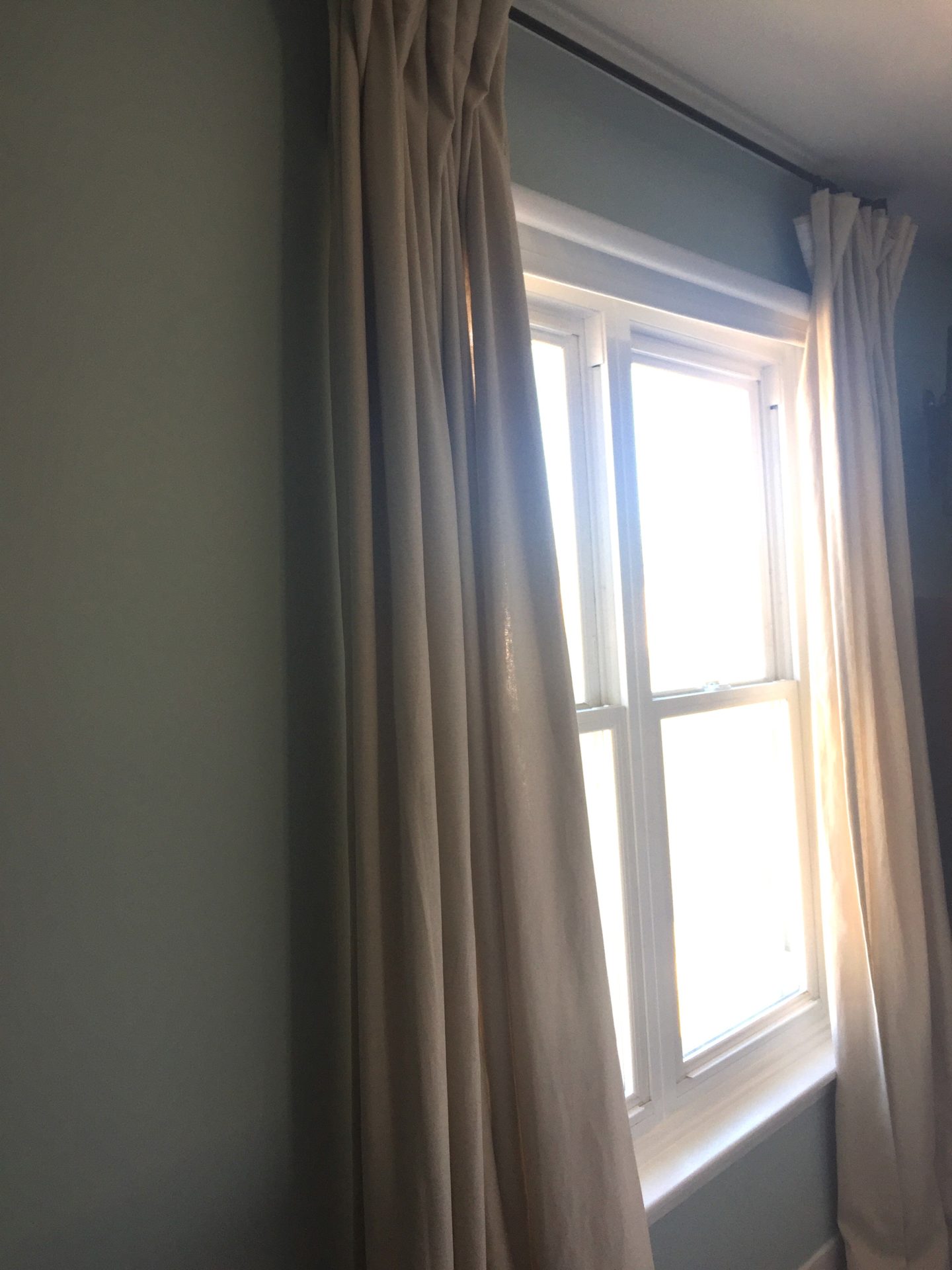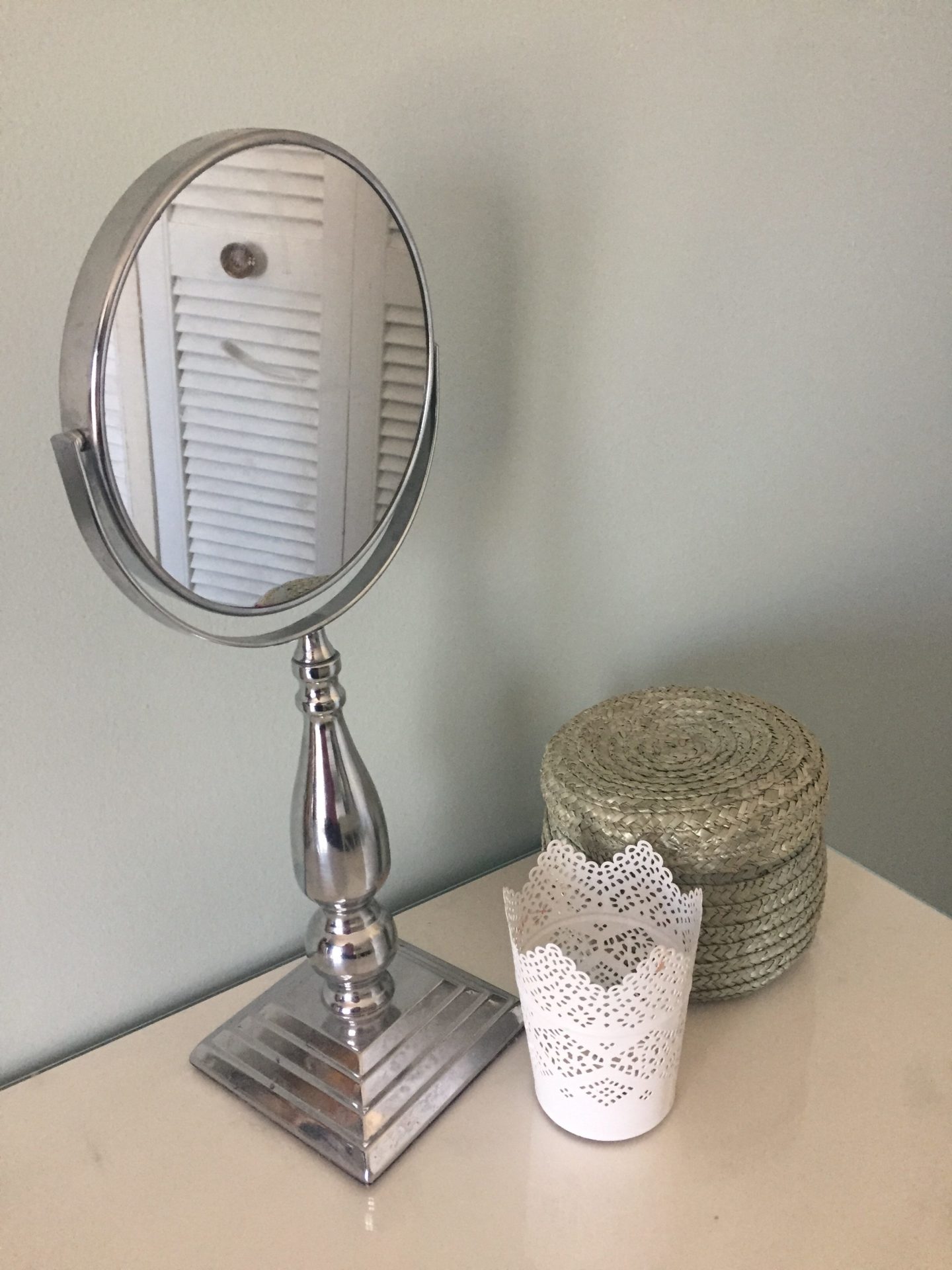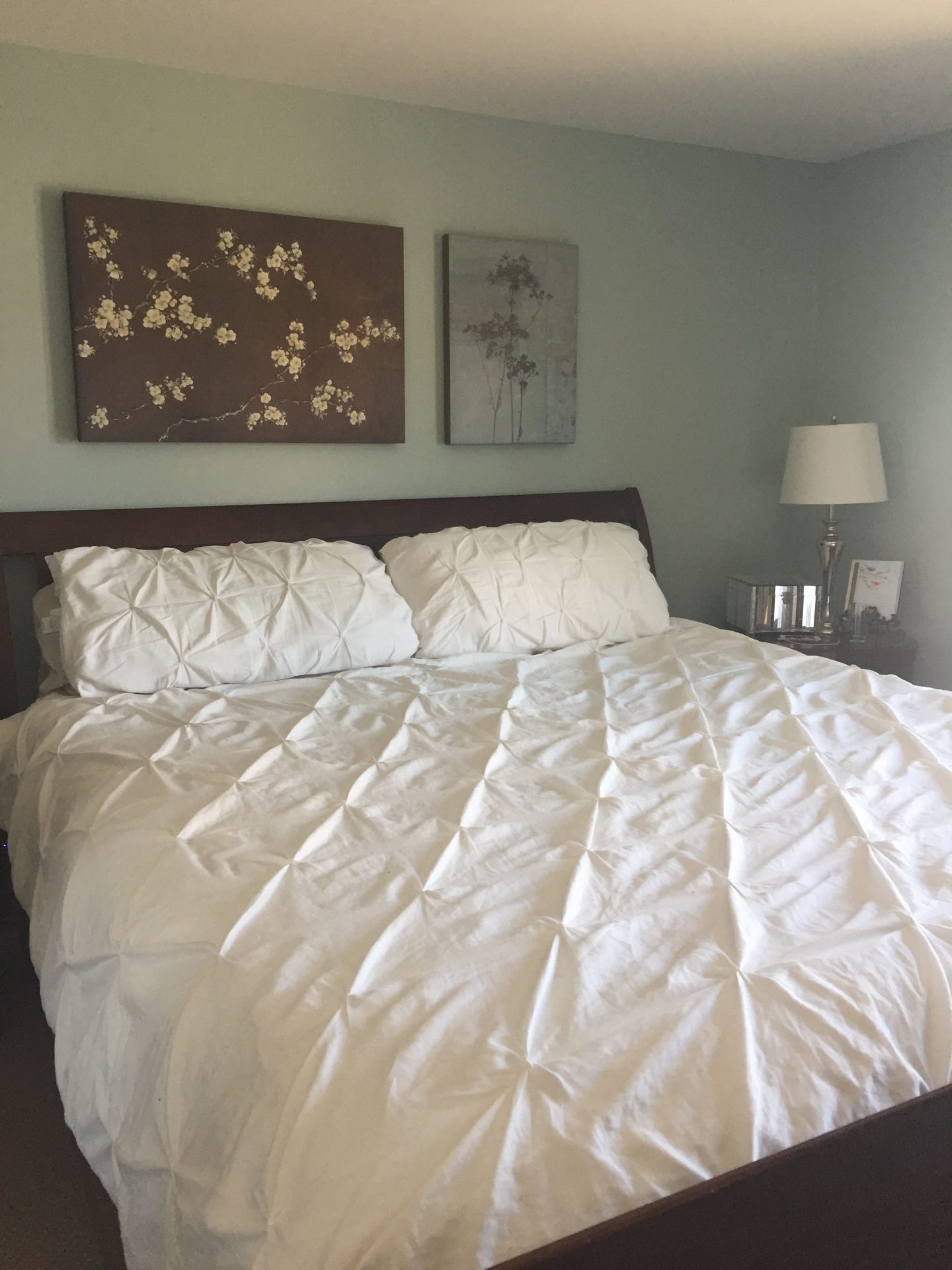 Anyone else Painting The Master Bedroom Benjamin Moore Woodlawn blue? Or any room for that matter. Send us a picture, we'd love to update this post with your room too.
xo Jen
SaveCheck out our Benjamin Moore Paint Home improvement Projects here.
Interested in using paint to revive old furniture? Check out our painted furniture projects.
Painting rooms FAQ
What is the proper order to paint a room in?

Some professionals prefer to paint trim work first, then tape it off before painting the walls. I work from the top to the bottom, including the ceiling, if it's getting painted.
How do you paint a room without taping?
It's possible to paint a room without taping, using a good sharp brush and a steady hand. To make things easier, there are all kinds of edge tools available. Most are junk, but paint guides like this one from amazon are very handy.
What is the best paint for a bedroom?
Latex paint in an eggshell or satin finish is most common for bedrooms. Bathrooms and other wet rooms, door and window trim, and baseboards are typically painted with a semi-gloss or gloss paint.
Check out LandofColor on pinterest to see woodlawn blue in use in all kinds of rooms.
Here is another example form Kylie M Interiors at https://www.kylieminteriors.ca/