Free Printable Wall Art
Although summer is coming to an end, I do love September and the beautiful weather it brings so here is a Free Printable Wall Art – Make it a September to Remember! Here is a cute printable to add to your late summer, almost fall decor in your home so you can Make it a September to Remember – Free Printable!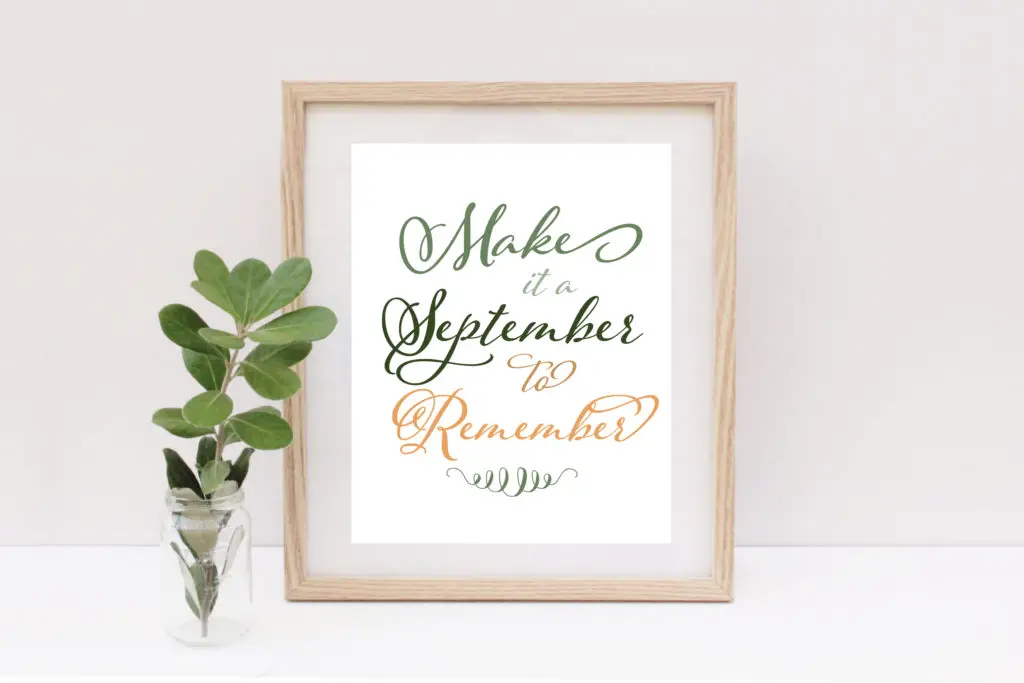 Download this 8 x 10 printable here!
Wall Art Printable Paper Crafts are such an easy way to update your home for the season, month or even just a special day. 8×10 frames are common and affordable. Why not keep a few on hand so you can switch them out with your Printable wall art. I love making these fun printable templates for you.
Enjoy!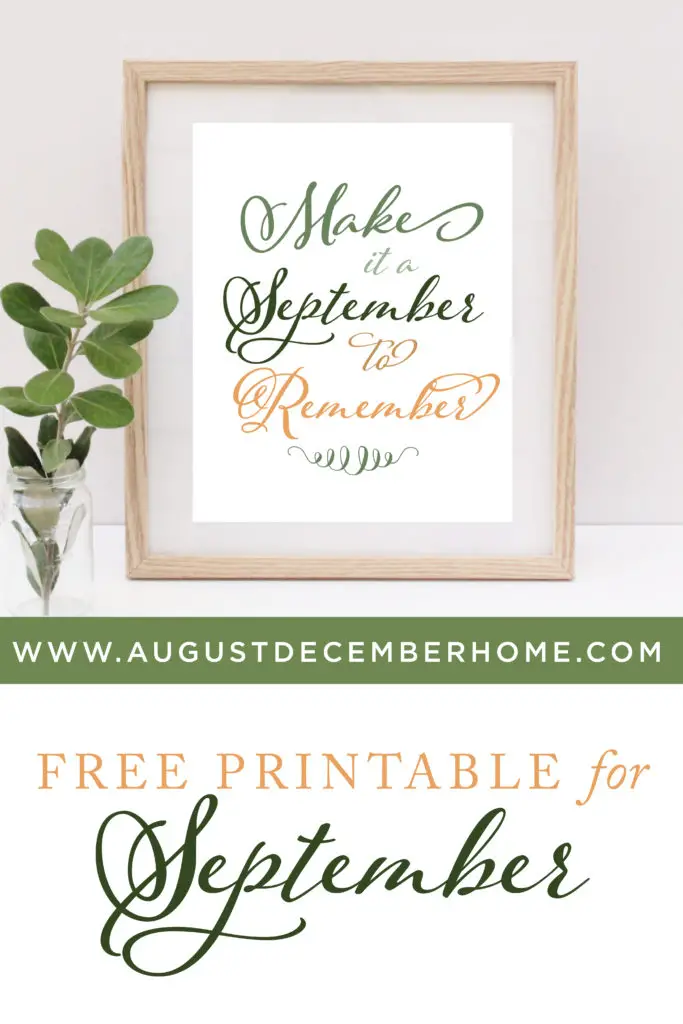 Hope you all enjoyed this quick and easy DYI home decor project Printable Craft. Look for many more free and premium templates for Autumn, Thanksgiving, Halloween, even special table papers for dinner parties.
These Printable menus and name cards completely change your dinner parties and are so easy to incorporate into your tablescape.
Check out some of our other printable products here. https://www.augustdecemberhome.com/category/printables/
and on our Pinterest boards here.
https://www.pinterest.ca/AugDecHome/free-printables/
Printables – FAQ What is a Printable?
A printable is a template or file that you can print on your own printer and paper, at home or the office. Some Printables are customizable, like name cards and menus and other paper crafts
What file types are printables?
Most quality printables are in PDF format. Some printables may be in .png and vector image formats, but they are not as common or easy to work with.
What types of printables are available?
Printable banners, menus, table cards, wall art, cards, note pads, invitations, special occasion stationary, and printable calendars
What are common uses for printables?
Educational print materials such as work sheets, coloring and drawing aids are very common. Printable's for home organization like bulletin board templates and calendars are becoming popular too.