1) Make a basic pallet fence
Wood pallets already kinda look like a fence, and they are already made. Boom – They are fences!!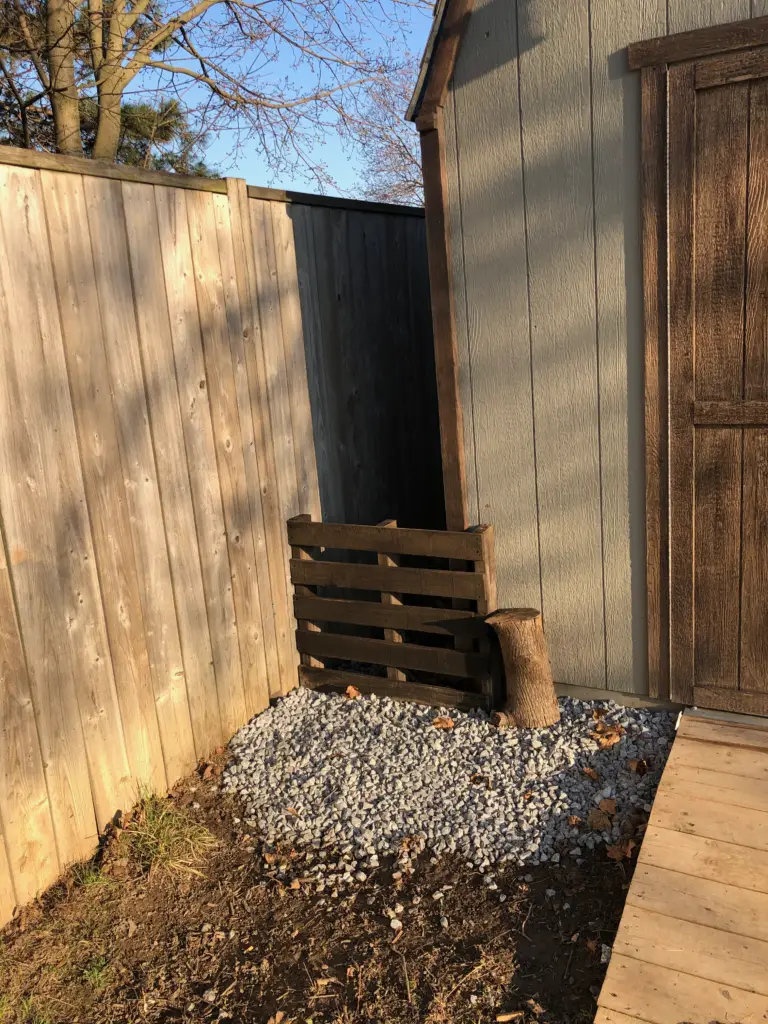 2) Use pallets to hide stuff, or to make pretty supports for sunflowers
I took these 2 bad boys, and a couple of screws and made this farm-style fence. It hides my scrap and firewood and supports our sunflowers in the front. The solar lights look great at night.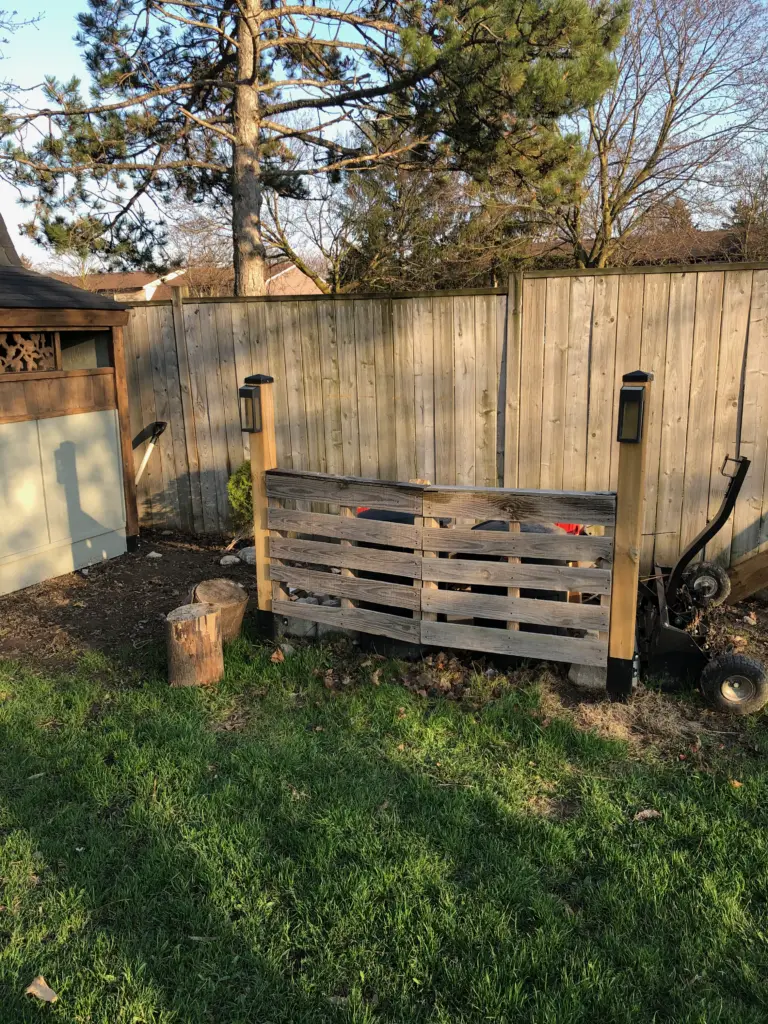 3) Make a basic deck
I needed a step in front of the door on my shed, so I picked out a sturdy pallet and filled in all the opened spots with scrap. After a coat of some old stain, I have a nice porch. Look, another pallet fence 🙂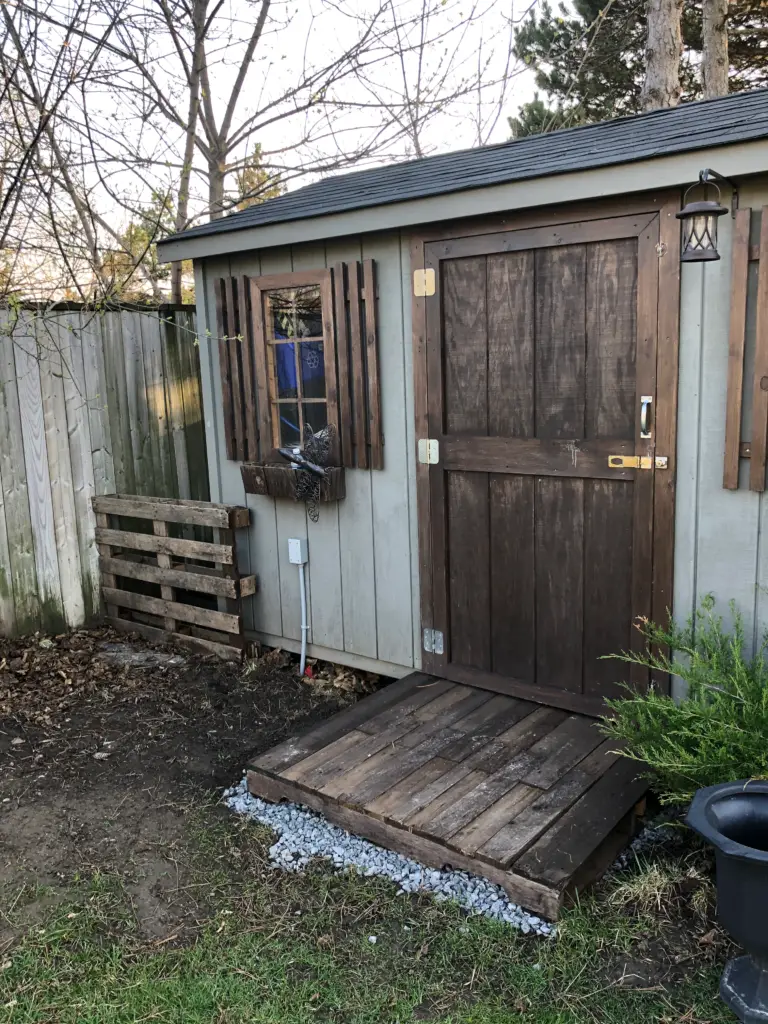 4) Make a platform for your refuse bin.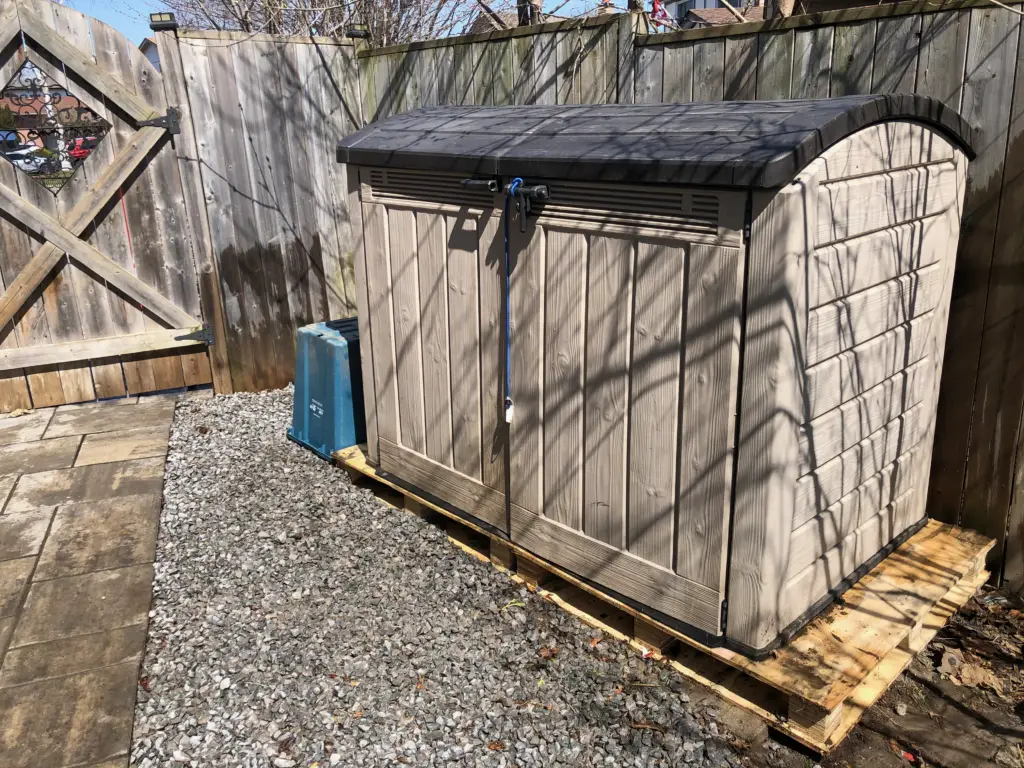 Our plastic garbage and recycling center works great, but it needed to be raised up so the doors don't hit the ground. I attached a couple of pallets together and leveled them out then placed my "Raccoon Diner" on the top.
Now they have no problem opening the doors 🙂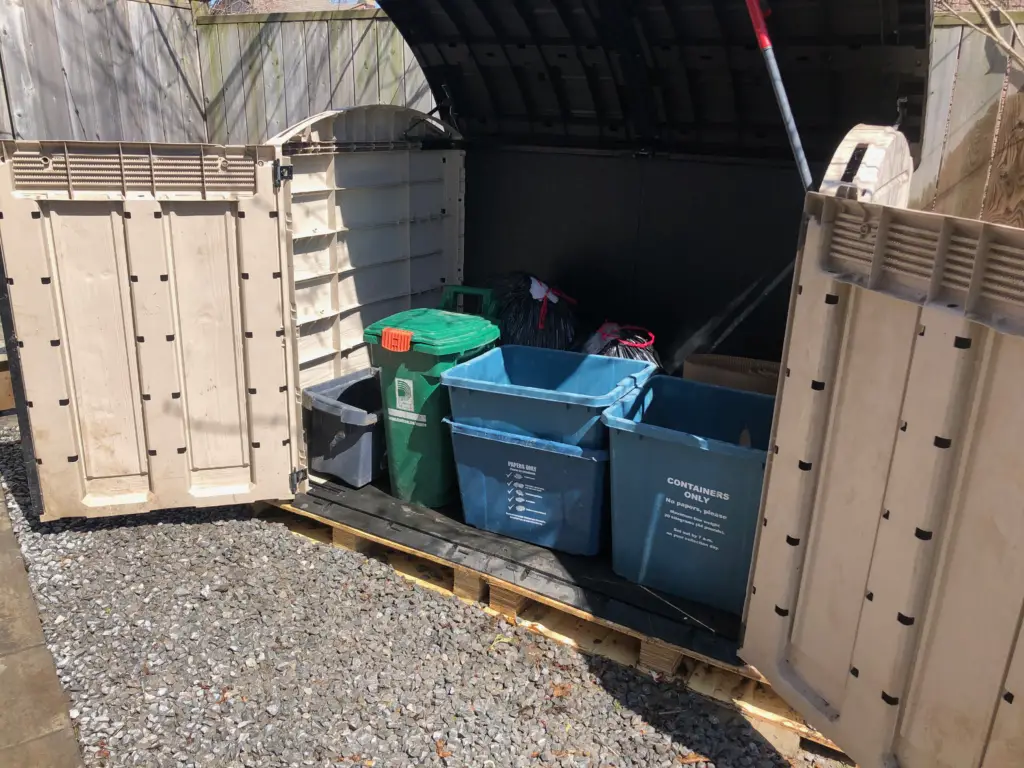 If you're still craving more after those 4 amazing uses for old wood pallets, you will love these 50 more from "PrettyHandyGirl"
Be sure to follow our DIYS here and subscribe to our newsletter for fresh projects right in your inbox.