Simple DIY Privacy Screen Project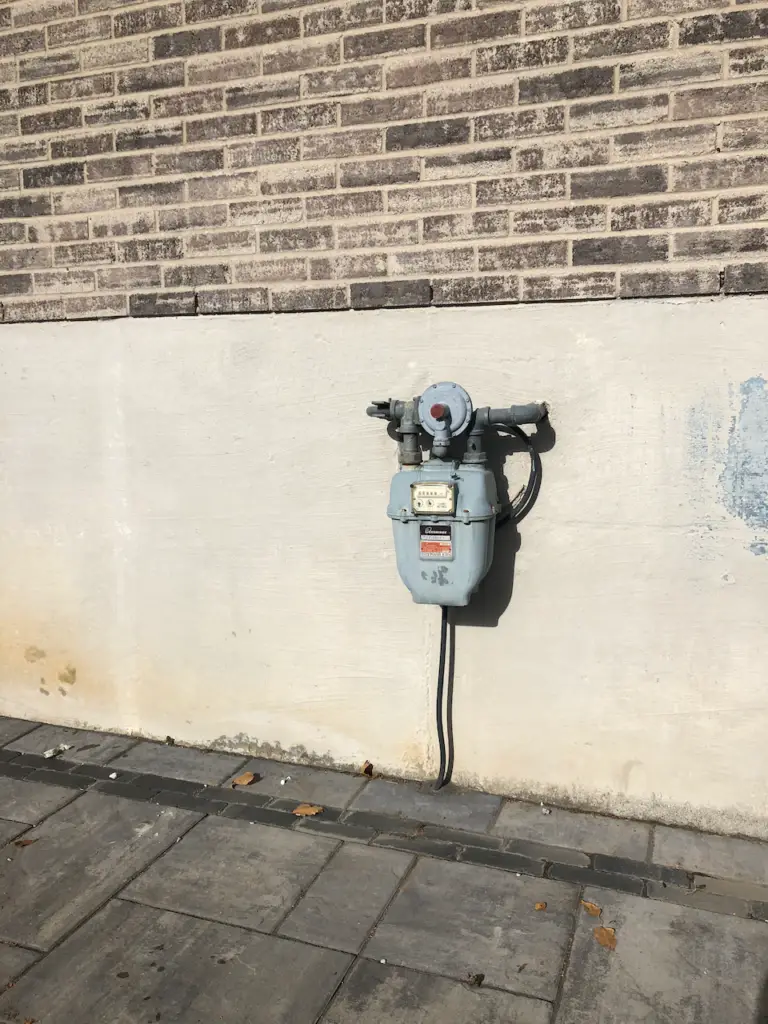 I made this gorgeous Privacy Screen for the Patio, to give my ugly ass gas meter a bit of privacy, and keep that eyesore out of sight.

This simple DIY woodworking project was easy and affordable. I used basic framing lumber and strapping, and cheap flat black paint.

I came up with this design so it would jut out from the house enough to cover my gas meter, and still be movable. The meter reader also needs to be able to see the readings, and I had a dryer vent in the same area.
Privacy Screen Finished in Bher Slate SC-102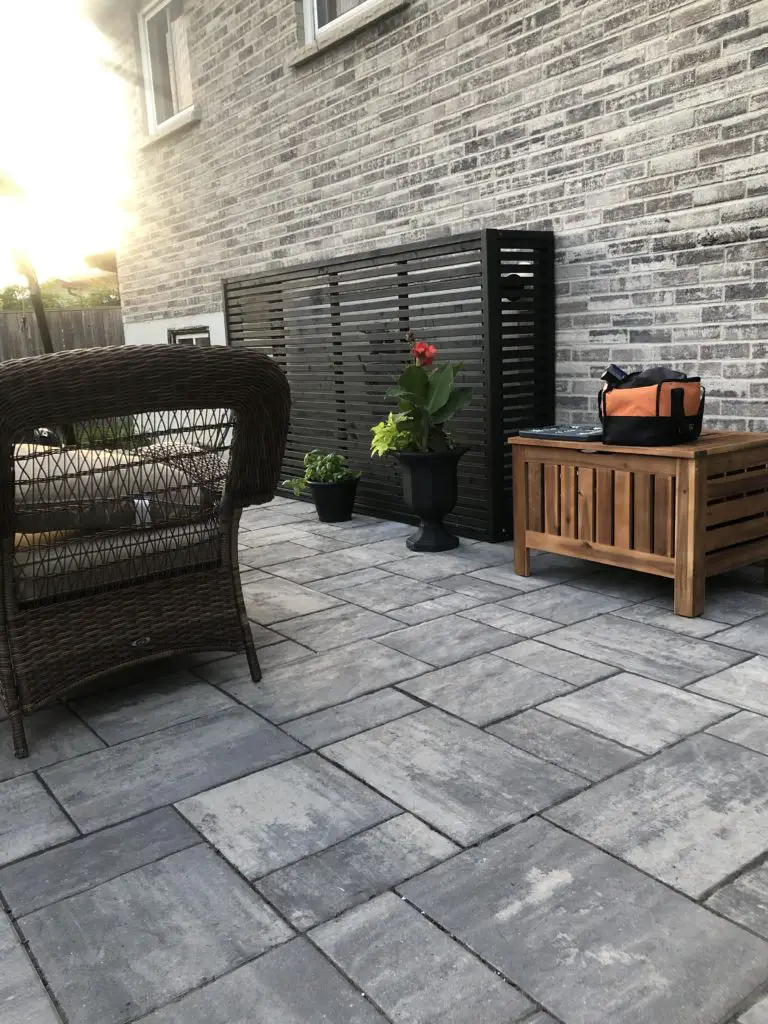 You could easily change the configuration to provide privacy from neighbours by making a flat wall, or a 90 degree privacy corner. I would recommend anchoring it in the ground so it doesn't fall over. This one is chained to the wall
Privacy Screen for the Patio – DIY Project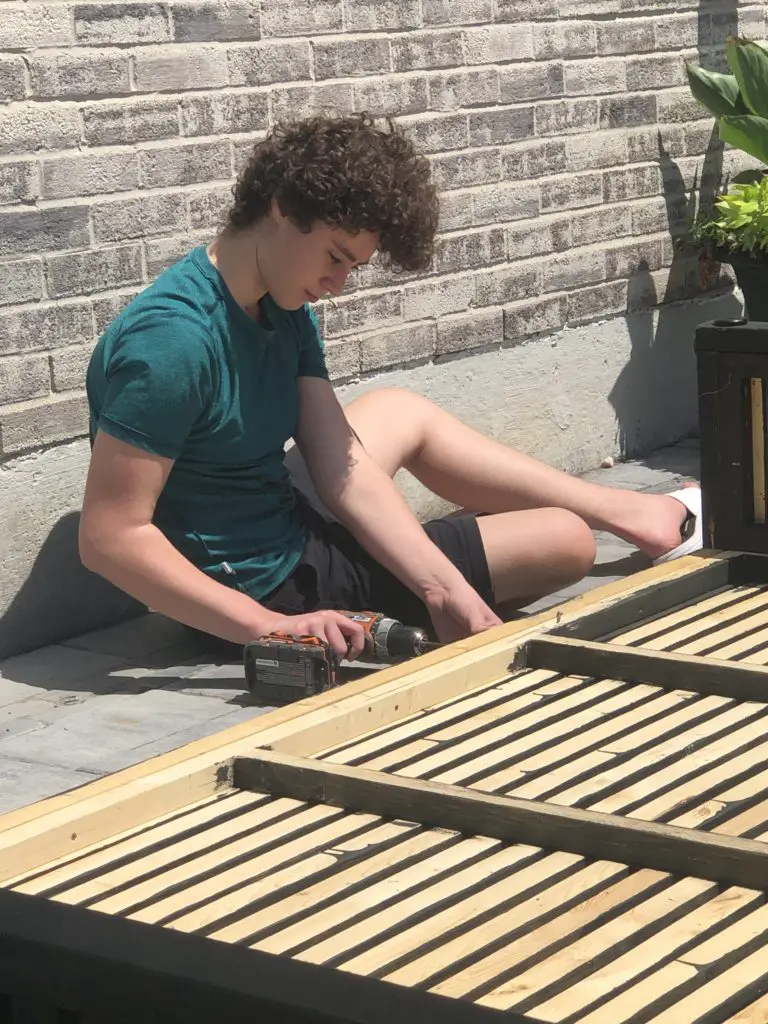 The frame is constructed out of 2×3 lumber, with 2×2's for vertical support. I wanted the front to be flush so the strapping on the 2×2's should be the same width as the 2X3 frame. I purchased the strapping in bundles so I calculated the size screen I could build based on the fewest bundles I could get away with. That helped to keep the cost down. Size and Placement also wasn't crucial, as long as it covered the gas meter and vent.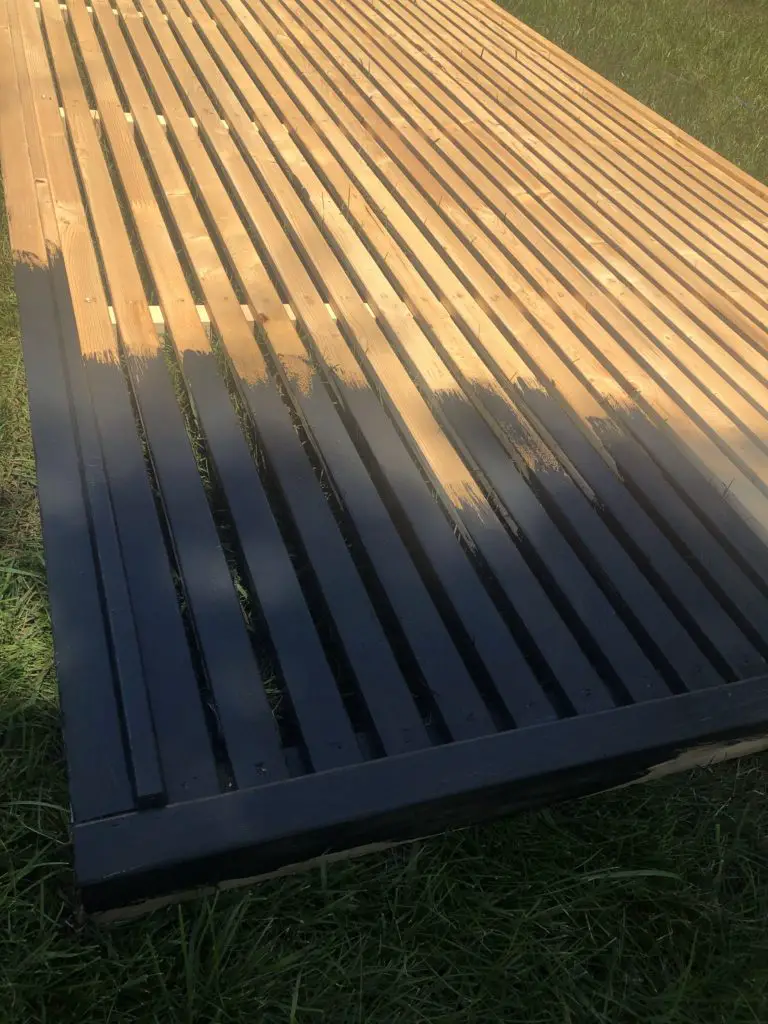 I attached the 2″ strapping to the frame with a nail gun, and longer staples although finishing nails and a hammer would work just as well. I should have used a construction adhesive as well. It keeps the boards tight to the frame. Nails or staples slip as the wood shrinks or moves. I would recommend LePage PL Construction Adhesive.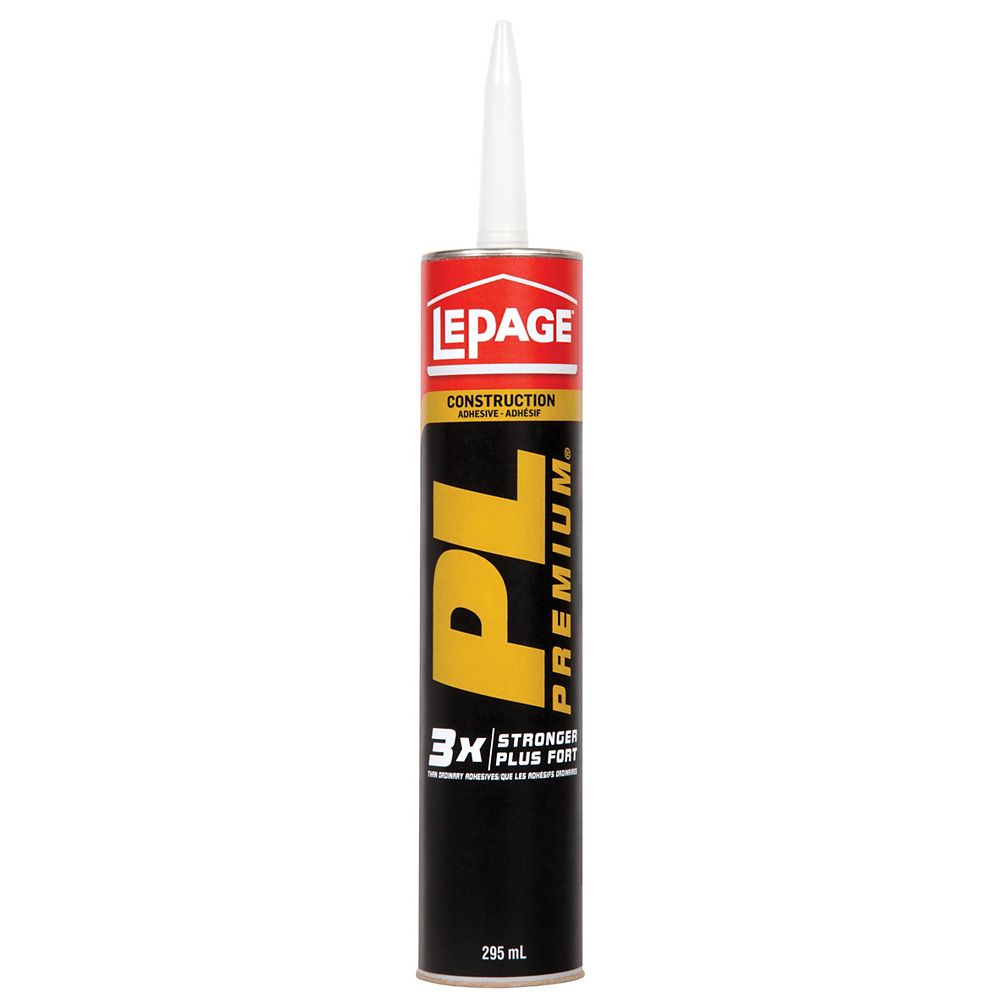 Make sure its interior/exterior. This stuff is messy and does not come off so tarp off your area, or use your lawn if you can.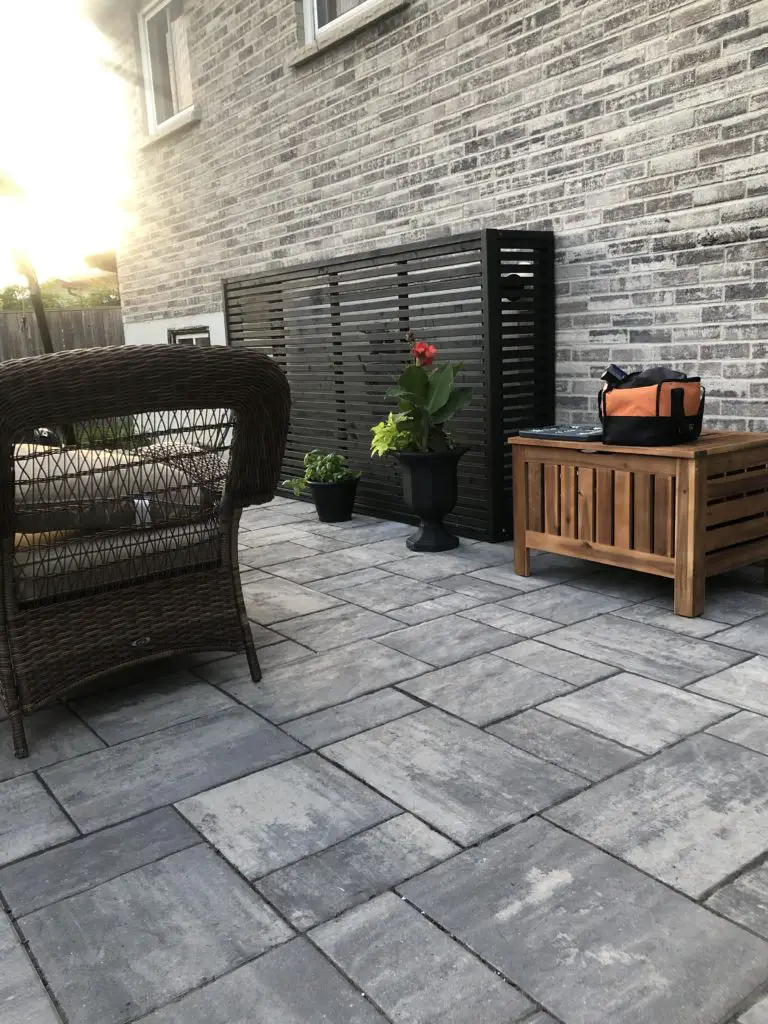 DIY Project Complete – Check out more of our projects here