What Is Chalk Paint And How Do You Use It?
Chalk Paint is a chalky, matt or dusty texture. The term "Chalk Paint" is a trademark owned by Annie Sloan Interiors Ltd.
The Chalk Painting technique has become a popular choice used to refinish furniture and decorations. Techniques like, distressed antique faux finish and clean modern contemporary looks are easy. It's very versatile and comes in a variety of colours.
Brands
Annie Sloan:
The original from 1990. There is a great story on Annie Sloan Interiors Ltd.
Chalked by Rust-oleum:
Definitely a more commercial product, manufactured at scale with fewer colour selections, but much easier to find in stores and at Rustoleum.com.
Annie Sloan vs. Rustoleum Chalked paint
Annie Sloan offers a great color selection compared to Rustoleum Chalked. Annie Sloan feels more refined and textured when applying, compared to Rustoleum which feels thinner and closer to a latex paint. However both products level of quality is good, although.
Rustoleum is definitely easier to find. It's readily available through many big box stores and online. Since Annie Sloan paint is harder to find it may not be available in your country. Smaller local retailers may cary some of the product line, but most don't stock everything.
Here are a few furniture pieces we've refinished with Annie Sloan Paint
Chalk Painting Supplies
While it's possible to use regular painting supplies with this type of material, there are several specialty products available specifically for working with it. Mainly different shape and sized brushes. We use a large round brush for applying wax, and regular brushes for applying paint just because its what we have, but a set like this one from Amazon basically covers everything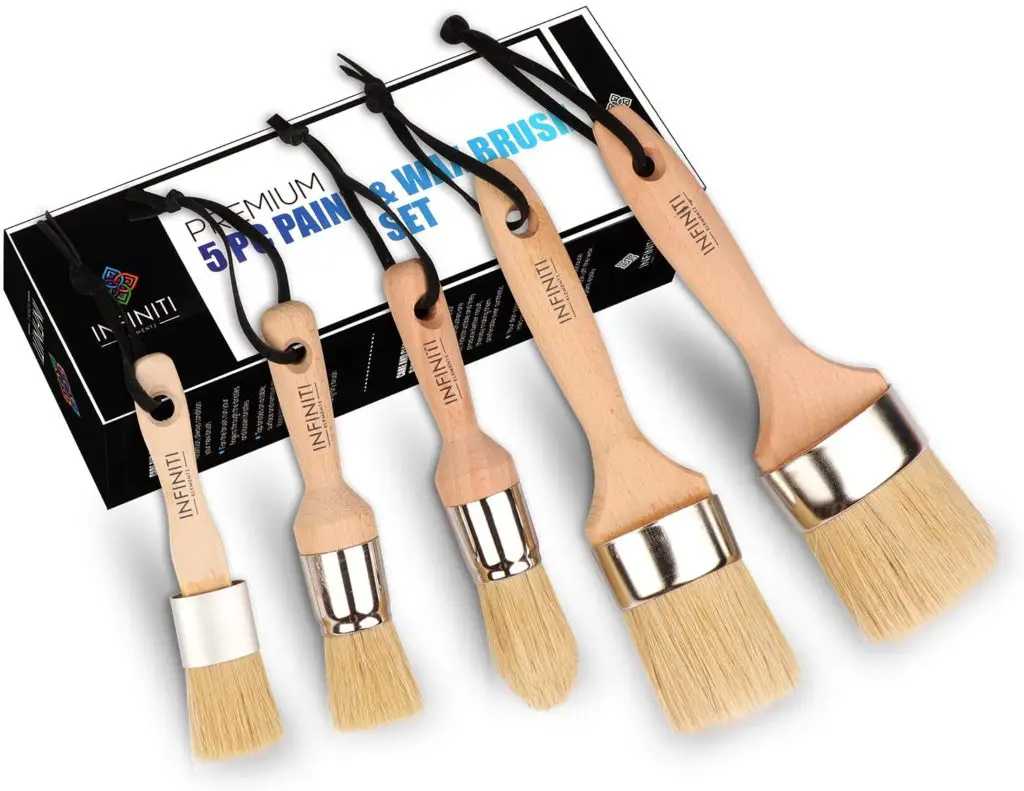 Remember, once you use a brush for wax, only use it with wax. As a result, they are not easy to clean, and you will not be pleased with the results if you try and use a brush you have used with wax, for paint. It's always a good idea to keep a separate brush just for wax.
Here are just a few of the different types of wax available. Wax is used to seal the finish and add sheen or patina depending on the tint and gloss of the wax.
We don't do a lot of stencilling, but if you plan on it, a small round brush with flat bristles works well. Intricate stencils may require a smaller detail brush so a set like the one below will cover everything.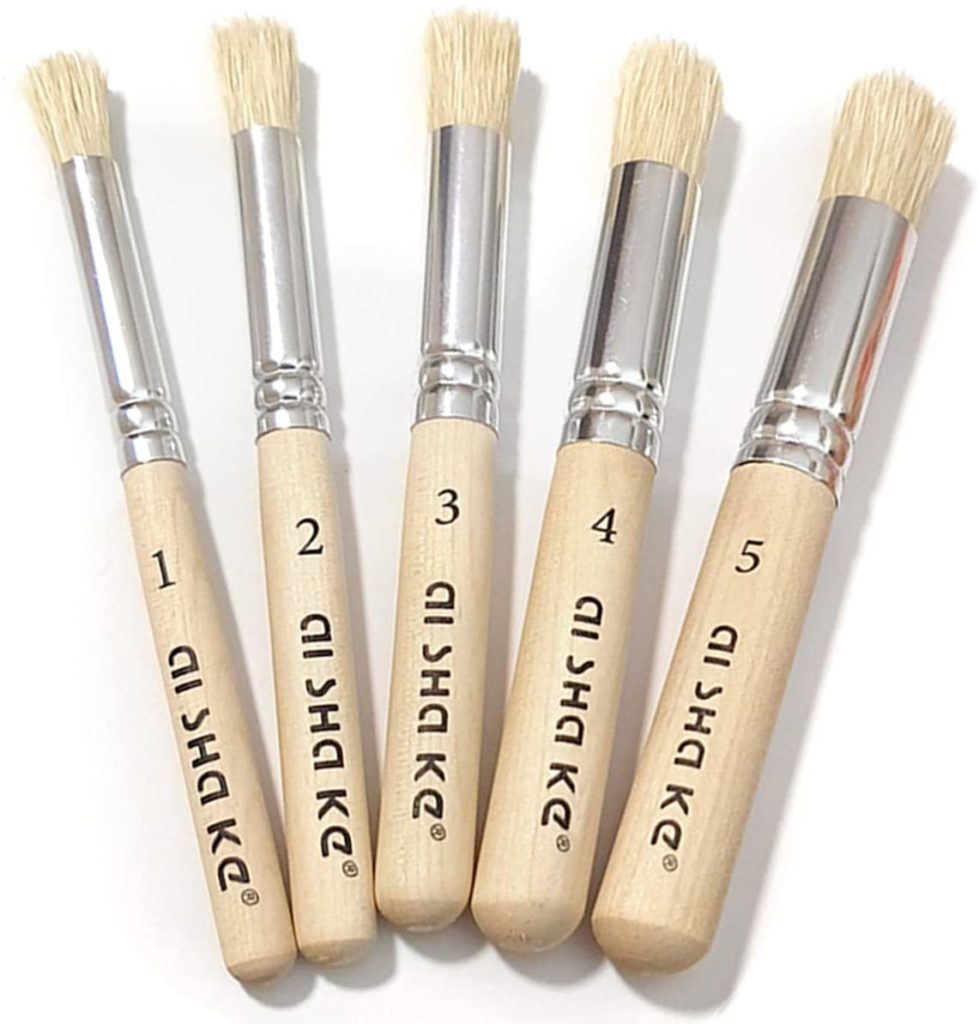 Stencils like the ones below are used to add detail to walls and furniture.
Stenciling furniture is another way to add beautiful design elements in addition to paint. Have a look at some of these amazing stenciled furniture pieces.
What is Chalk Paint?
Chalk Paint is a type of paint with a chalky, matte or dusty texture to it. "Chalk Paint" is a trademark owned by Annie Sloan Interiors Ltd.
How do you use chalk paint?
Chalk Painting has become a popular technique used to refinish furniture and decorations.
Who makes chalk paint?
Officially "Chalk Paint" comes from Anniesloan.com, but there are other brands that make similar dusty matte paint finishes. Rustoleum also makes a version of chalk paint called "Chalked". Many smaller hobbyists make their own paint as well.
How do you use chalk paint?
Chalk Paint is more dry then latex paint. It's applied by pulling the paint across the material to spread the coverage out. Special brushes make it easier to work with, but its very forgiving.
Do I need to put a top coat on chalk paint?
Chalk paint can be sealed with a wax, and applied with a round brush. Wax can also be used to create a patina finish for an aged or antique look.