Spooky Fun Plaid – Great DIY Project!
Halloween is just around the corner, AGAIN!! This year is like no other though, so to spice things up a bit, so to make life a little more fun while we're all stuck inside, I created this fabulous orange, grey and black lumberjack Print at Home Halloween Banner.  You can hang it on your mantel or anywhere around your home!
Hope you all love this super simple Print at Home Halloween Banner 🙂
I know plaid is so HOT right now in home decor trends, but seriously to me it's so classic it's always in style!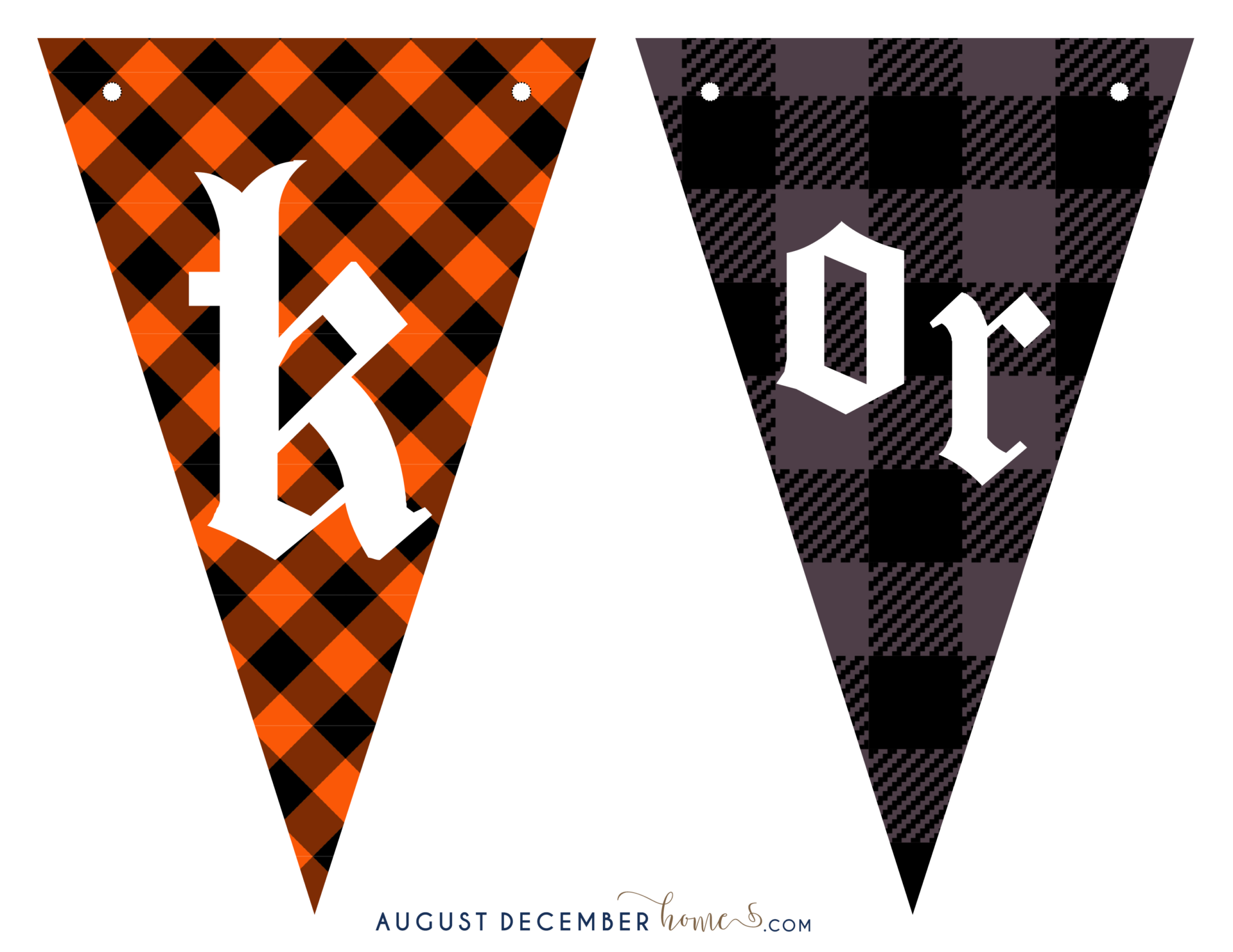 To create this banner you will need:
• Cardstock, or paper.
• Scissors, or X-Acto knife. (I used an X-Acto knife and cutting mat
because I am not the greatest at cutting with scissors)
• Ribbon
• Standard Hole punch
This post contains affiliate links. Please read my disclosure here.

First, print out your banner letters on cardstock.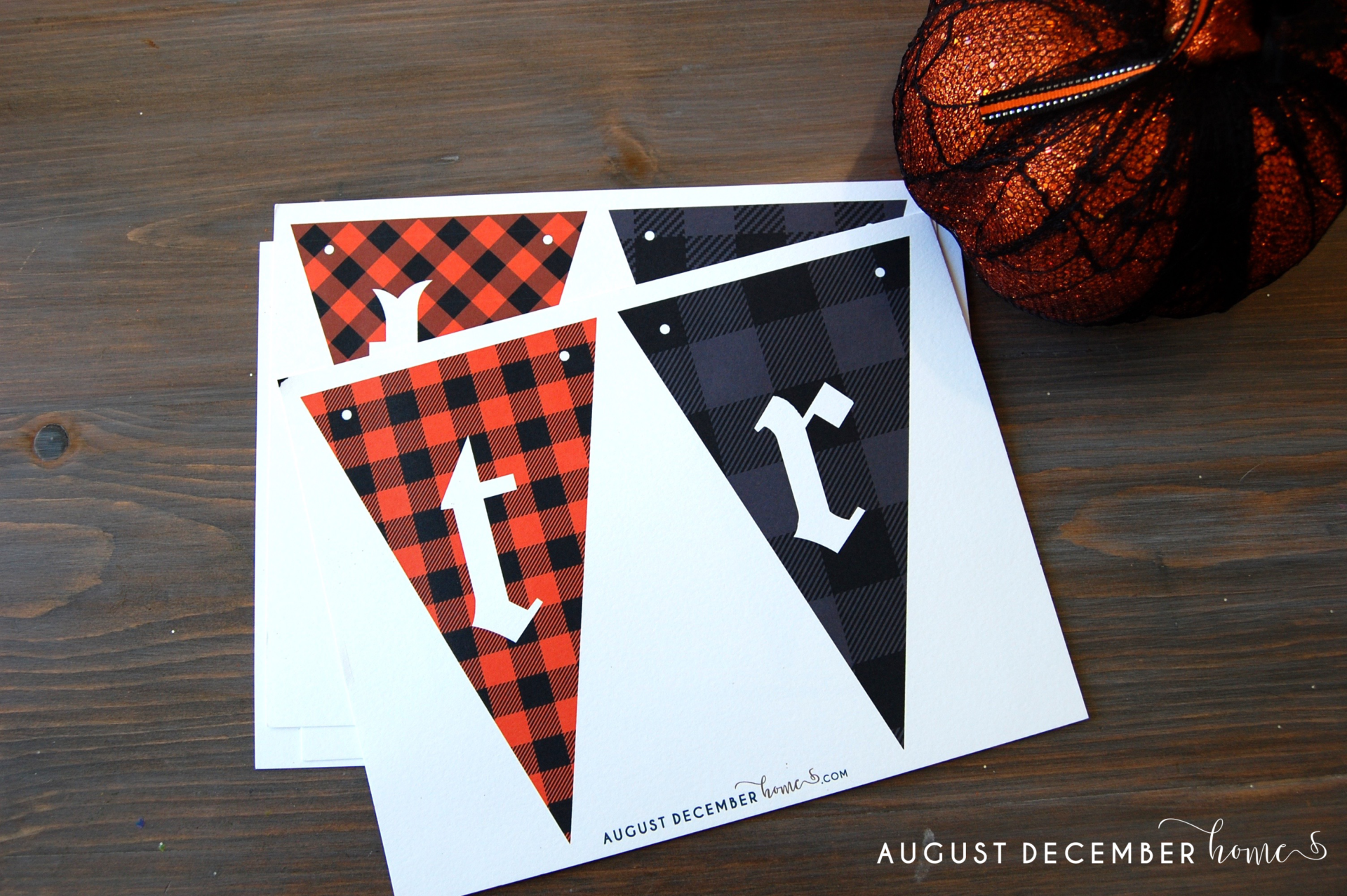 ---
Next, you'll need to cut out the letters using an X-acto and cutting mat, then hole punch the top using the guides.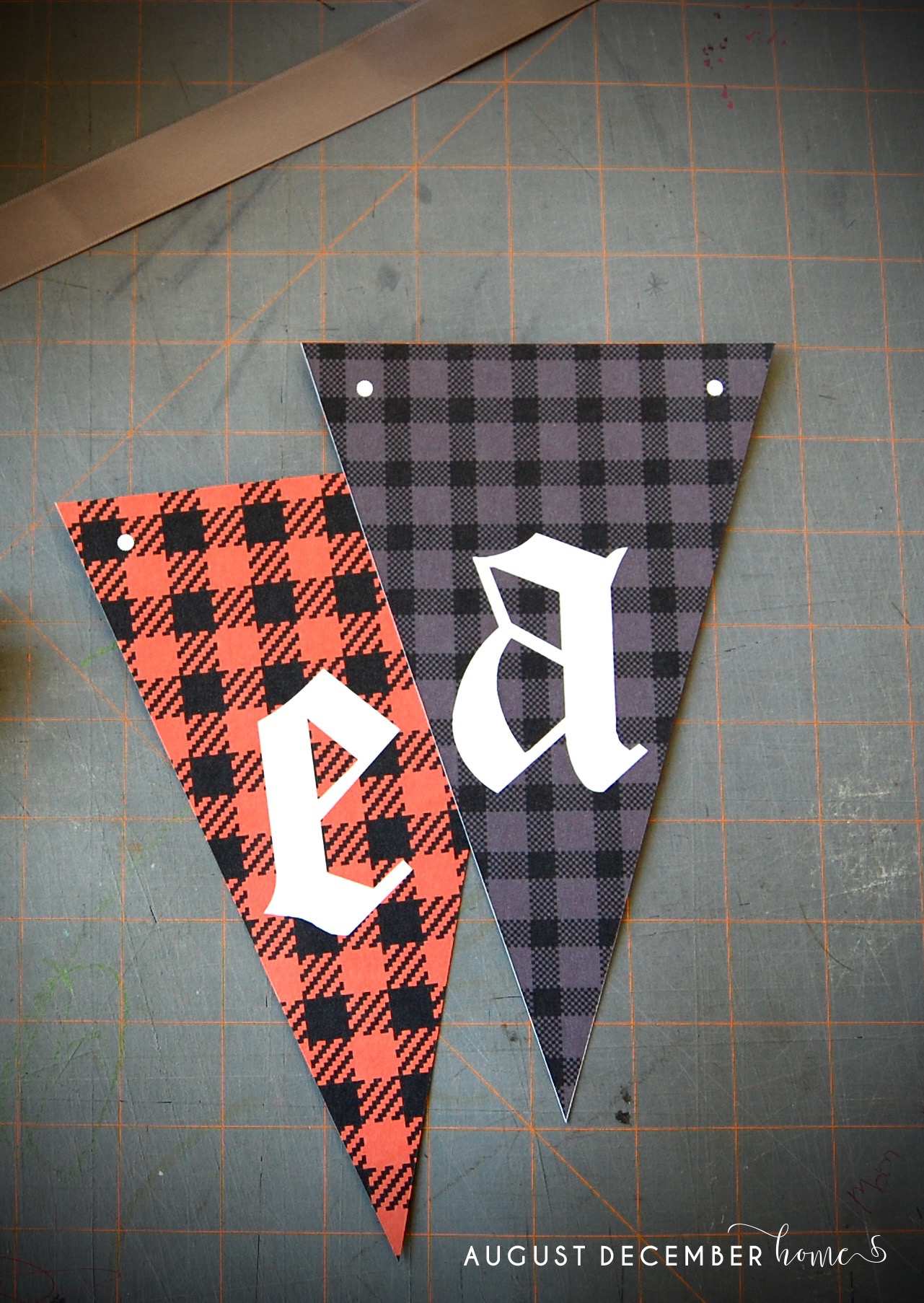 Now we have these pennant letters to add to our banner. Next, lay them out so you get an idea of how long your ribbon needs to be. Then add about 6 – 12 inches to the ends for hanging purposes.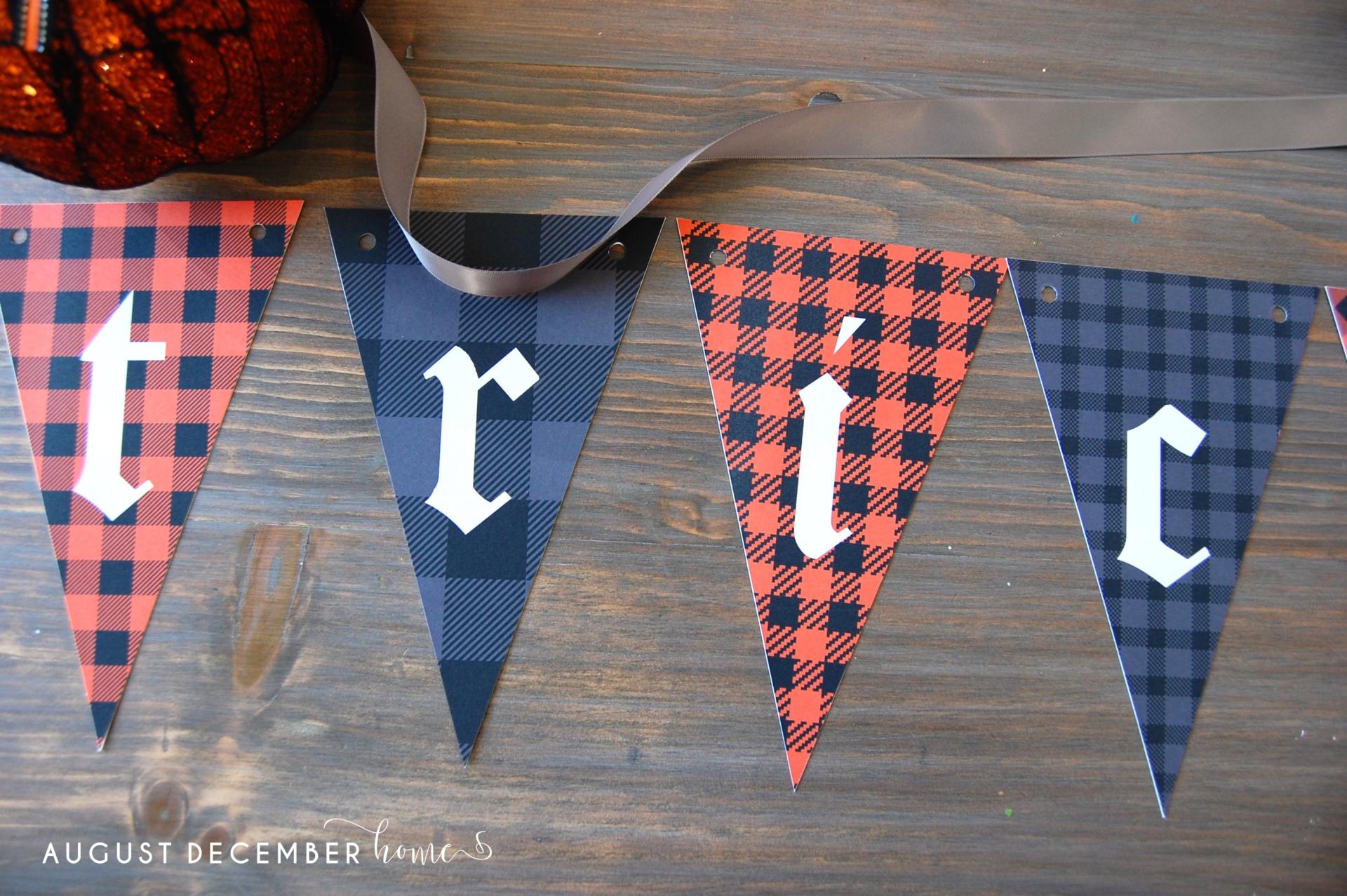 Now we're ready to assemble our banner. So, starting at one end run your ribbon through.
Over….. under….over…..under… and so on, until you've threaded all the letters onto your ribbon.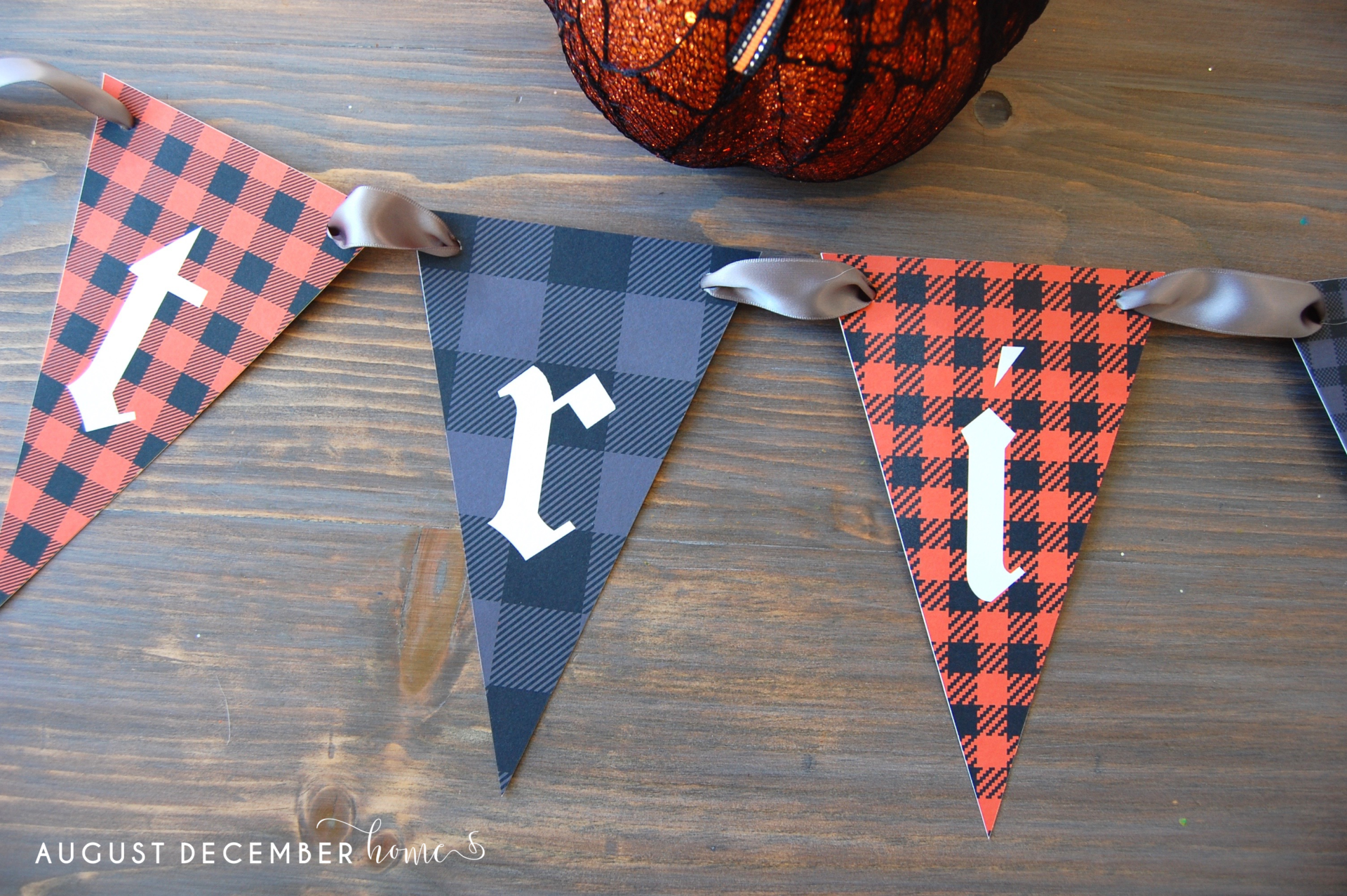 A few minutes later and there you have it. So beautiful and very easy. It adds a nice touch to your mantel or foyer for Halloween!
Get your Plaid Printable Halloween Banner
Here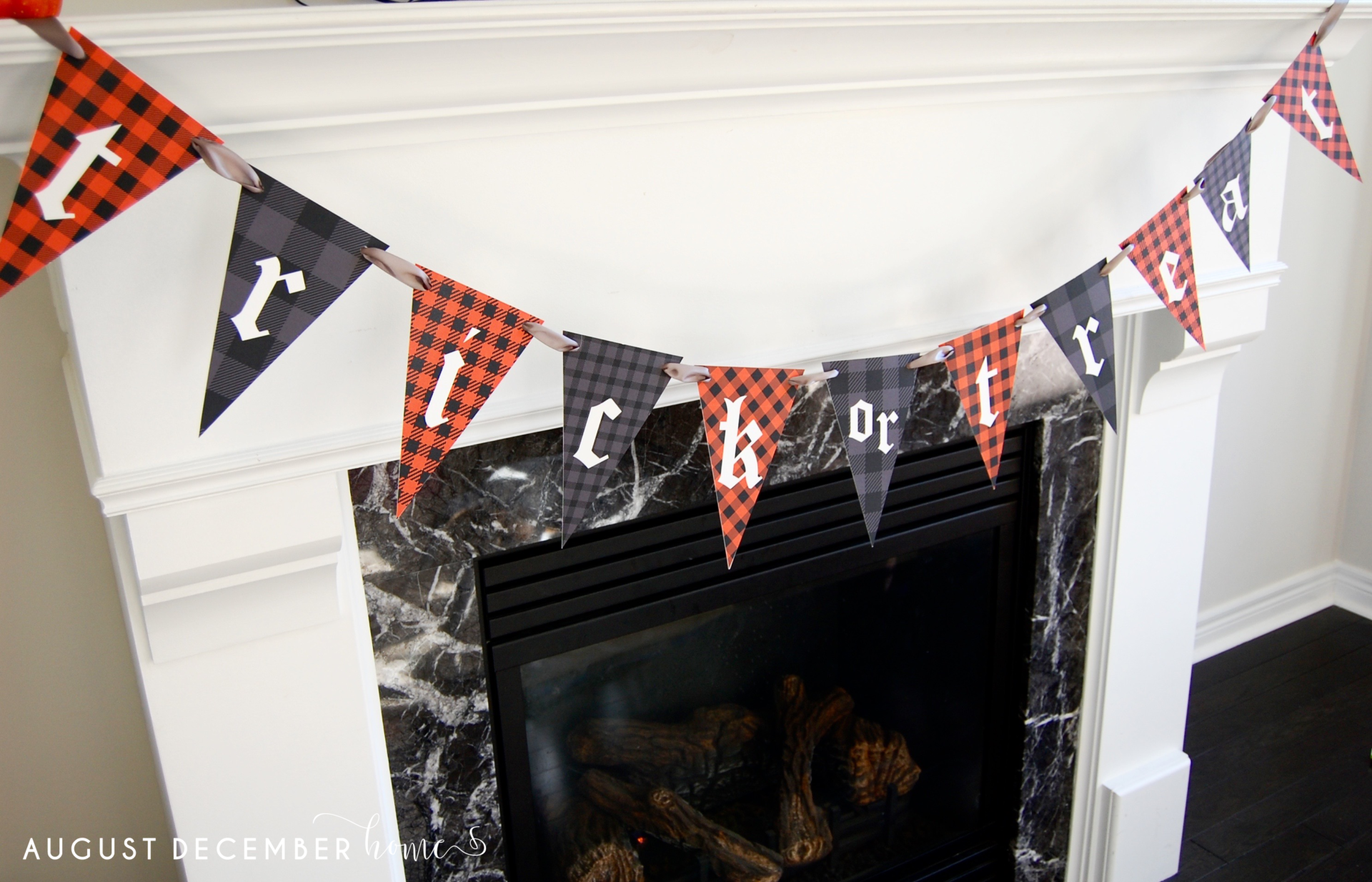 Save
Save
Save
Save
Save
Save
Save
Save
xo Jennifer
Save
Save
Save